Consultation shows that nearly 60% of 5,000 respondents in favour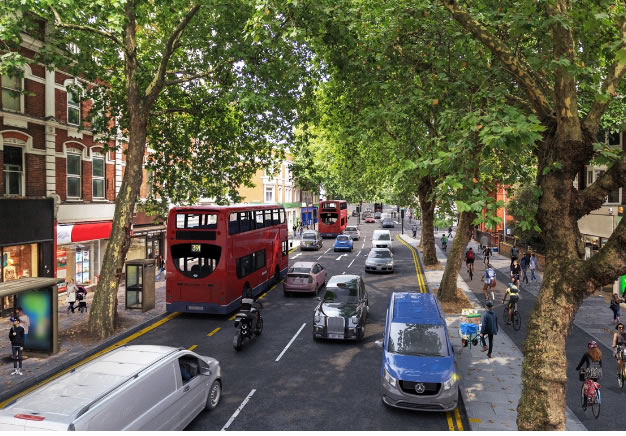 TfL have announced that the intend to move forward with plans for a Cycle Superhighway from Brentford to Kensington Olympia following their assessment of the consultation responses. More than 5,000 people responded.
Although there was a significant level of opposition particularly from Chiswick and Hammersmith, TfL say that nearly 58.9% of responses were in favour of the idea with 38.7% opposed or strongly opposed.
TfL are now going to analyse all responses in more detail and will announce the next stage of the project later in the year.
Will Norman, London's Walking and Cycling Commissioner said, "It's great news that our plans to improve walking and cycling in west London have been backed by Londoners. Cycle Superhighway 9 will improve safety for cyclists and make the area more attractive for pedestrians, providing real benefits to the whole community. I look forward to working closely with the borough councils to consider all of the responses and develop our plans further."
Hounslow Council have withheld full backing for the scheme saying that they wished to see the full outcome of the consultation. They are unlikely to reach a final decision until after the May local elections.
We have asked TfL to provide more details of the consultation responses.
February 27, 2018