Gary Busuttil says ULEZ makes need to expand provision urgent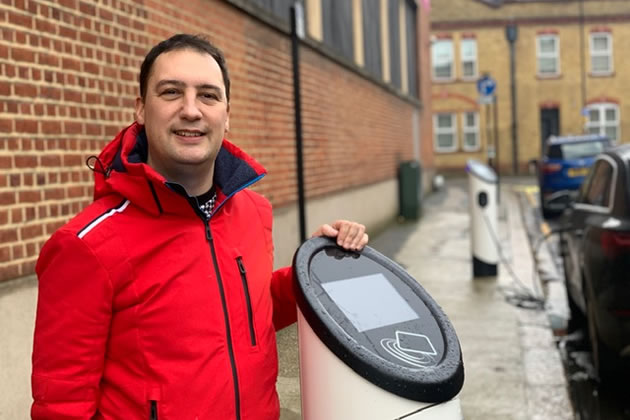 Cllr Gary Busuttil
As you may be aware, a ULEZ (Ultra Low Emission Zone) will come into effect later this year and will affect residents of Southfield Ward. From the 25 October 2021, the ULEZ (which currently covers the same area as the congestion charge zone) will expand and encompass some Acton and Chiswick areas of Ealing.
Clean air and air pollution in London has been a hot topic for quite some time, but has now become high on the agenda since the landmark court ruling in December last year, that stated air pollution made a material contribution to Ella Kissi-Debrah's death.
Ealing Liberal Democrat councillors submitted a motion in 2019 to get Ealing Council to declare a climate emergency. It was debated, at length, at a full council meeting, where all councillors from all political parties meet. The Liberal Democrat motion was subsequently agreed unanimously and adopted by the council.
Many other London boroughs followed suit in line with the London Assembly's declaration of a climate emergency and vowed to become carbon neutral by 2030, the ULEZ and our EVCP network are important steps towards this.
As Chair of the Southfield Ward Forum since 2018, I've ensured one of our three priorities has been to encourage schemes to improve air quality. One scheme has been to increase the number of Electric Vehicle Charging Point's (EVCP's) in our ward, either by standalone EVCP's installed by Source London or by retrofitting EVCP's to lamp columns. In 2018 we had no EVCP's in Southfield, now we have over 30 of both types used. This is an amazing 25% of the borough's total.
Though Liberal Democrats have had much success in introducing these to Southfield to enable residents to change vehicles if they wish to do so, there is no time to be complacent, and we will keep pushing the Council to introduce more so residents are not unfairly disadvantaged. There are still insufficient charging points compared to demand.
You can use www.zap-map.com to see where your nearest charging point is, and ealing.gov.uk to apply for a lamppost EVCP, to increase demand and encourage the Council to install one.
There will be a number of implications for residents that live within the ULEZ that residents should be aware of, so everyone can check and prepare themselves for when the ULEZ commences operation on the 25 October 2021. The ULEZ is operated and revenue is collected by Transport for London and Ealing Council has no direct role in the operation of the ULEZ.
There is no residents' discount applicable when the expanded ULEZ is introduced. However, certain residents and vehicles may qualify for exemptions, please see tfl.gov.uk to search for discounts and exemptions, to check whether your vehicle is compliant, and to see how and whether ULEZ affects you. It is advisable that residents refer to official sources whenever possible rather than unreferenced comments on social media.
Southfield Ward Councillor Gary Busuttil


February 7, 2021