Ali Bradshaw project manager for Concert for Afghanistan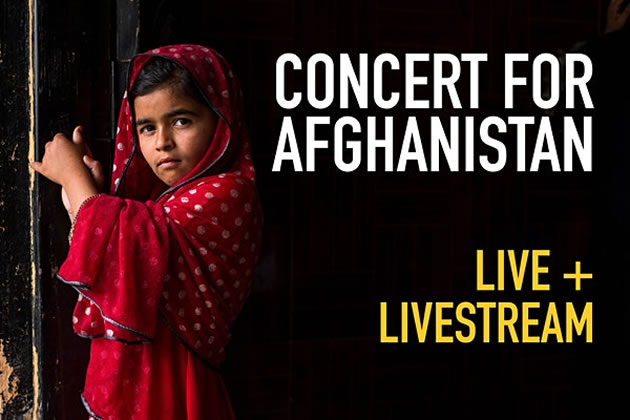 A young Chiswick woman is playing a key role in the organisation of a concert in aid of some of the most vulnerable people in Afghanistan.
Ali Bradshaw has worked with the violinist, Enrico Alvares, who has gathered together an orchestra of top London musicians for a concert on 22 October at St James's Piccadilly. They will be playing to raise money for the International Rescue Committee's (IRC) work for women's empowerment and protection as the country struggles to recover from ongoing conflict.
All the musicians are donating the services, as are the internationally renowned soloists, Alina Ibragimova, Nicholas Daniel and Wissam Boustany. The orchestra will be conducted by David Murphy in a programme of Bach, Mozart and a new piece by Debbie Wiseman.
Ali Bradshaw, a budding entrepreneur, stepped up to take on the role of project manager for the event. She has managed to persuade a significant number of suppliers to provide services for free as sponsors so there will be no costs to deduct from the proceeds of the concert.
The musicians include Chiswick resident and leading violinist David Juritz, who some years ago busked around the world to raise money Musequality.
Jane Davies, David's wife, has designed the programme for this concert. Josie Juritz, David and Jane's daughter, is an animator who was commissioned by the International Rescue Committee to produce an animation which will be shown at the concert.
The concert will be live-streamed and will also feature Classic FM presenter John Suchet and a message from IRC head, David Miliband.
Enrico Alvares says, 'Organising an event like this is an expensive and extremely complicated process and Ali has been a miracle worker. She was determined that every penny raised should go to people in Afghanistan and has done an incredible job in finding sponsors for the venue, the live stream, the website, champagne, and much more. She's a very bright and remarkable young woman.'
To buy tickets and donate, go to concertforafghanistan.com.

This page is sponsored by Express Property Services who support community initiatives in Chiswick

October 22, 2021