Ruth Cadbury To Chair Parliamentary Group On Women In Transport
---
Women only make up 18 per cent of the transport industry workforce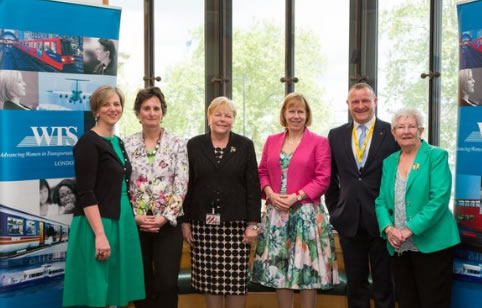 Local MP Ruth Cadbury is to chair a parliamentary group to advance women in the transport industry.
A group of parliamentarians have formed a new All-Party Parliamentary Group for Women in Transport.

Under cross-party leadership, the group will address the under representation of women, who currently make up only 18 per cent of the transport workforce.

A series of events will be held in Parliament with leading industry figures, including a reception with the Commissioner for Transport for London, Mike Brown MVO in July.

Ruth Cadbury, Chair of the APPG and Labour MP for Brentford and Isleworth said: "It's vital that we have a talented, gender balanced workforce in transport delivering the infrastructure that creates homes, jobs and growth. Improving gender diversity in transport will have positive results, leading to an increase in skills, improved performance and a better service for customers".

Baroness Randerson, Vice Chair of the APPG and Lib Dem Peer said: "We want to break down stereotypes about working in transport by showcasing the huge range of career opportunities available – from planning and project management to tech and communications."
Flick Drummond, Conservative MP for Portsmouth said: "Employers are now seeing that they can and must do more to support women work – the rewards are enormous. We will work with the transport industry to understand the challenges faced by women in the workplace, learn from best practice to promote women and use this to drive progress".

WTS London, the leading professional network for women in transport, will act as the Secretariat to the APPG on Women in Transport.

Camilla Ween, WTS London President and Director of Goldstein Ween Architects said: "WTS London is delighted to welcome the All-Party Parliamentary Group on Women in Transport and will support a programme of events and networking opportunities in Parliament".

More information is available at @londonwts and www.wtsinternational.org/london/
May 24, 2016