Find out how your area ranks for rodent reports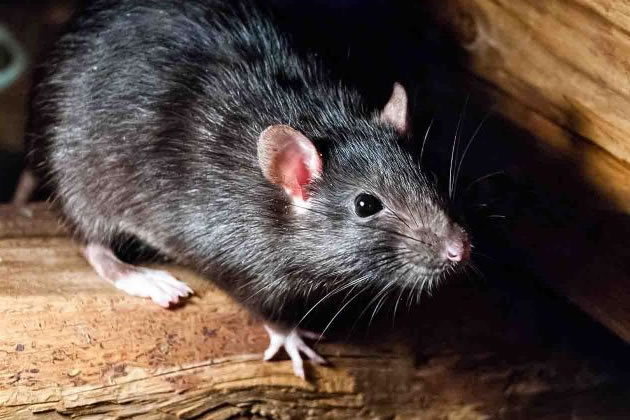 The council received 141 calls about rats in 2022
January 21, 2023
The unofficial rat league of Hounslow has been revealed – showing us which parts of the borough are the worst affected by rodents. Isleworth had the largest number of calls to Hounslow Council's pest control team in 2022, making it the worst place for the creatures.
For most of us, coming across a rat would absolutely ruin our day, but for some residents, the problem is just so big they have no choice but to call for help. In 2022, Hounslow Council received a total of 141 calls from residents being bothered by rats.
Isleworth had the highest number of callouts for rats in 2022. A total of 16 calls were made, equally split between people finding rats out on the street or, even worse, inside their homes.
Bedfont, Osterley and Spring Grove were also at the top of the figures released following a Freedom of Information Request by the Local Democracy Service. In comparison, Turnham Green, Brentford West and Brentford East had the fewest rats reported to the council in 2022. However, these areas were subject to boundary changes during the course of the year to the figures are not for a full 12 months in these areas.
Councillor Guy Lambert, Cabinet Member for Environment, Highways and Operational Services , said, "Hounslow Council prides itself on ensuring all its streets are cleaned regularly for litter and detritus. In our town centres, this is carried out multiple times a day and in local shopping areas, this is multiple times a week, and fortnightly for residential roads.
"We have a proven track record of dealing with fly-tipping swiftly with a 99% success rate in meeting the target of it being collected from the public highway within 24 hours of being reported to our Service Provider, Hounslow Highways.
"The Council provides a commercial pest control service for residents to address rats in their homes or gardens. Services can be booked by calling on 020 8583 2000. Residents finding rats in communal areas (eg of flats) should contact their housing provider for them to arrange appropriate action."
Using the data provided by Hounslow Council, we have created Hounslow's rat league table – including the parts of the borough with the worst rodent problems.
Take a look at the results below to see where your neighbourhood sits.
| | | | |
| --- | --- | --- | --- |
| Ward | External callouts | Internal callouts | Total |
| Isleworth | 8 | 8 | 16 |
| Bedfont | 11 | 4 | 15 |
| Osterley and Spring Grove | 6 | 5 | 11 |
| Heston West | 5 | 5 | 10 |
| Hanworth Park | 4 | 6 | 10 |
| Hounslow Central | 6 | 4 | 10 |
| Heston Central | 5 | 3 | 8 |
| Cranford | 4 | 4 | 8 |
| Hounslow West | 6 | 1 | 7 |
| Chiswick Riverside | 3 | 4 | 7 |
| Feltham North | 2 | 4 | 6 |
| Feltham West | 3 | 2 | 5 |
| Chiswick Homefields | 2 | 3 | 5 |
| Hanworth village | 2 | 2 | 4 |
| Hanworth | 3 | 1 | 4 |
| Hounslow South | 3 | 1 | 4 |
| Syon and Brentford Lock | 4 | 0 | 4 |
| Chiswick Gunnersbury/Turnham Green | 3 | 1 | 3 |
| Heston East | 1 | 2 | 3 |
| Syon | 1 | 2 | 3 |
| Brentford | 3 | 0 | 3 |
| Brentford East | 1 | 1 | 2 |
| Brentford West | 1 | 0 | 1 |
* Note - due to boundary changes that took place during the year some of these wards no longer exist and the figures for some are not for the whole year
Megan Stanley - Local Democracy Reporter