League table shows the wards with the highest number of reports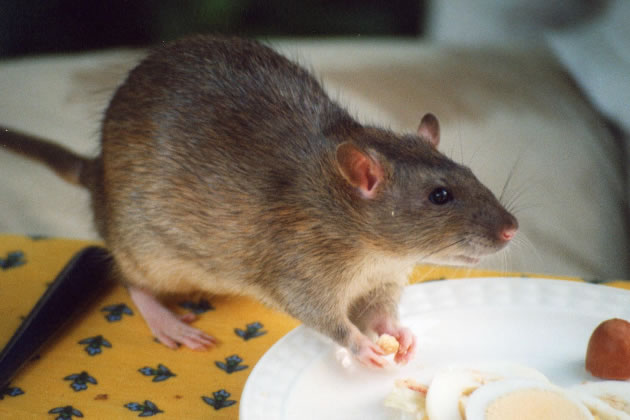 Council received 243 calls about rats in 2022. Picture: Joanna Servaes
January 17, 2023
A new league table has revealed the area of Ealing with the biggest rat problem. In 2022, residents in Greenford Broadway put out the most calls to Ealing Council to deal with rodents.
Ealing Council last dealt with 243 calls from locals reporting rats in their homes and surrounding area.
The Local Democracy Service submitted a Freedom of Information request to Ealing Council asking for a breakdown of the total number of call-outs from residents to deal with rat problems over the past year.
The issue affects some areas more than others, just one call from Greenford Green was made to Ealing Council's pest control in 2022. But, next door in Greenford Broadway 35 residents had to call for help – the highest number in the borough.
Other areas being plagued by rats include Northolt Mandeville, Northolt West End, and Dormers Wells. In comparison, Ealing Broadway, Southall Green and Greenford Green had the fewest rat problems during the year.
Most of the calls to the environmental health team were largely from residents needing help to get rid of rats living inside their homes. For instance, 21 out of the 35 calls in Greenford Broadway were domestic complaints.
A council spokesperson has said that the council responds to any reports of infestation on or in properties it owns. The council also operates a commercial pest control service for private residents who need one.
They added: "Residential streets are cleaned regularly. Standard cleaning takes place either weekly, fortnightly or three-weekly and includes removing litter, broken glass, animal mess and small fly-tips.
"Deep cleaning takes place four times a year and includes standard cleaning plus weeds, blossom, leaves and the build-up of dirt and grit. Town centres and transport hubs are cleaned daily and all street litter bins are emptied at least once a day."
Using the data provided by Ealing Council, we have created Ealing's rat league table – the parts of the borough with the worst rodent problems. These figures do not included residents using private firms to deal with a rodent infestation. Take a look at the results below to see where your neighbourhood sits.

| | | | |
| --- | --- | --- | --- |
| Ward | Internal callouts | External callouts | Total |
| Greenford Broadway | 21 | 14 | 35 |
| Northolt Mandeville | 17 | 13 | 30 |
| Northolt West End | 12 | 14 | 26 |
| Dormers Wells | 13 | 7 | 20 |
| Cleveland | 10 | 6 | 16 |
| Hobbayne | 9 | 5 | 14 |
| East Acton | 8 | 5 | 13 |
| Norwood Green | 10 | 3 | 13 |
| South Acton | 10 | 0 | 10 |
| Southall Broadway | 5 | 5 | 10 |
| Southfield | 5 | 3 | 8 |
| Ealing Common | 4 | 3 | 7 |
| Lady Margaret | 4 | 2 | 6 |
| Northfield | 5 | 2 | 6 |
| Acton Central | 2 | 3 | 5 |
| Elthorne | 2 | 2 | 4 |
| Walpole | 2 | 2 | 4 |
| Perivale | 3 | 1 | 4 |
| Hanger Hill | 0 | 3 | 3 |
| North Greenford | 2 | 1 | 3 |
| Ealing Broadway | 2 | 0 | 2 |
| Southall Green | 1 | 1 | 2 |
| Greenford Green | 1 | 0 | 1 |
Megan Stanley - Local Democracy Reporter