Union leader says local teachers overwhelming support industrial action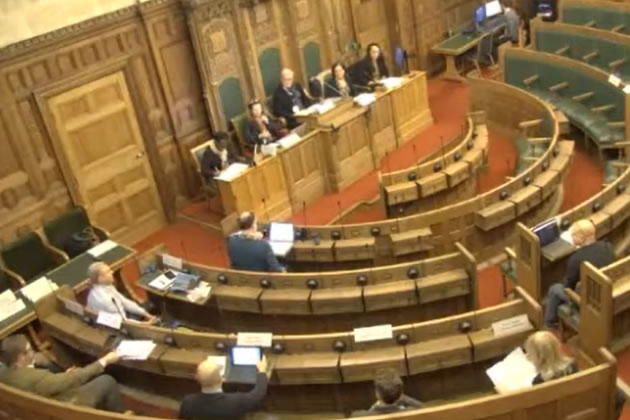 Stefan Simms addresses the Ealing Council School Forum. Picture: YouTube
January 21, 2023
An Ealing teacher's union boss has urged headteachers to "shut all schools" in support of staff who are set to strike over pay next month. Ealing Council has separately urged schools to let parents know as soon as possible if they intend to close on strike days.
On 16 January, the National Education Union (NEU) announced its plans to strike following pay disputes with the government. Although seven days of strike action are planned, Ealing schools will be impacted by just four of them: February 1, March 2, March 15, and March 16,
In Ealing, 82.7 per cent of the union members issued a vote, with 95 per cent supporting strike action. Stefan Simms, district secretary of the Ealing National Education Union branch, told Ealing Council's School Forum on 19 January that the borough had the biggest union turnout in England and Wales.
He said, "These are huge numbers, so please understand the strength of feeling there is amongst the teachers. Our argument is extraordinarily similar to the NHS and the nurse's situation. If we don't win this then our education system is going to look like what the NHS is looking like at the moment. There's a lot at stake, this isn't playing games and we must win."
Mr Simms said, "If our dispute is your dispute, and if we win, schools win, you win.
"You are responsible for producing a risk assessment on the day of our strike, my plea and my advice is simple: just shut the school. You have that right, you have that decision to close the school.
"The government is desperate to keep as many schools open as it can and we're going to shut as many as we can and we are doing this so our schools can have funding and we can have decent pay and the recruitment retention crisis is averted because.
"We would appreciate any little bit of support you can give us. Shut your schools please."
Schools in Ealing have been issued guidance from both the council and the Department for Education. Headteachers and governors are expected to consider their plans for schools on strike days over the coming days.
A spokesperson from Ealing Council has said, "We have urged schools to notify parents/carers of their decision as soon as possible."

Megan Stanley - Local Democracy Reporter