Ealing Council Ranks Second in UK for Parking Fines
---
Borough gives out more PCNs than any city outside London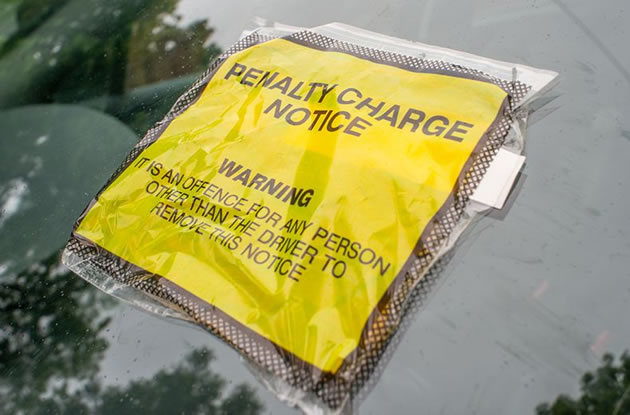 Penalty charge notice: Picture: RAC
A new ranking of the number of parking fines given out by local authorities across the UK has put Ealing Council in second place.
The figures show that the borough gave out 157,759 Penalty Charge Notices (PCNs) for parking related offences in the year to July 2020 bringing in a total of £8,372,318.20.
The data was compiled through Freedom on Information (FoI) requests by price comparison web site Compare The Market to over 200 local authorities.
The amount collected by Ealing during the period was larger than any UK city outside London and greater than the total for Birmingham, Liverpool, Newcastle and Cardiff combined.
Only Newham issued more PCNs for parking offences during the period with both Newham and Haringey collecting larger amounts in fines.
Nine of the 10 local authorities taking in the most cash from parking fines are in Greater London with only Glasgow making the top ten, with each council collecting more than £4million in revenue in fines each year.
The FoI request shows that the largest number of fines in the borough were given out at Longfield Avenue and New Broadway and that the average amount paid was £53.07.
TOP 10 LONDON LOCAL AUTHORITIES FOR PARKING FINE REVENUES
Council
PCN's issued
Total revenue
Average fine
Newham

239,000

£10,625,600

£44.46

Ealing

157,759

£8,372,318

£53.07

Haringey

137,415

£9,898,840

£72.04

Islington

132,582

£5,479,328

£41.33

Redbridge

132,084

£6,484,034

£49.09

Enfield

131,820

£6,071,032

£46.06

Bexley

129,667

£4,361,000

£33.63

Lambeth

121,895

£6,023,223

£49.41

Hammersmith & Fulham

117,098

£5,570,366

£47.57

Brent

105,986

£4,662,650

£43.99
Source: FOI to local councils by Compare the Market in August 2020
Commenting on the new figures, Dan Hutson, head of motor at Compare the Market, said, "Parking fine revenues are a cash cow for many local authorities.
'Up and down the country drivers are regularly being caught out by tight parking restrictions.
'With the third lockdown now in place, we would encourage drivers to take extra care and attention when parking up their car to ensure they avoid a parking fine.'
We asked Ealing Council for comment but did not receive a response.


January 20, 2021