Victory for residents after council admits mistake in not issuing reminders
Ealing borough residents who paid parking fines when they failed to renew their permits will be refunded.
Ealing has an online system with no permit displayed on the vehicle. A significant number of people said they were caught out because they hadn't received a reminder from the council.
Having initially said people could challenge their fines and that each case would be considered on its merits, the council have now admitted there were problems with the renewal reminders system and will be refunding PCNs issued to residents during this period.
Resident Barry Gleeson discovered the extent of the problem after making Freedom of Information requests. It was revealed that over 3,000 PCNs were issued to vehicles which previously had a resident permit in just over a year.
Mr Gleeson said, "When I was landed with a parking fine for failing to renew my parking permit I was raging with myself until I realised that I hadn't received a reminder and your article told me this had happened loads of people in Ealing - and the council were fairly nonchalant about it."
What he learned from the request was that fines for failed renewals had gone up from £2,430 in 2018 to £147,000 the following year, an increase of 6,000% This rise has occurred since the new system was introduced.
Ian Richardson challenged his PCN twice and posted on the EalingToday.co.uk forum that 'Common Sense has prevailed' after his second appeal to the Council has resulted in the PCN being cancelled.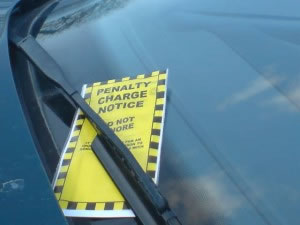 Ealing's Chief Executive Officer, Paul Najsarek, responding to a complaint by Paul Cronshaw, explained that the parking services management system provider had 'upgraded' the system which resulted in the 'unintended consequence' of stopping email renewal notices being sent out.
The PCNs were issued for a variety of different contraventions; 1,411 customers received an email reminder, the remaining 1,899 included some issued for a different zone or because they had cancelled their permit.
Mr Najsarek wrote: ''In the event of any system failure in the future the service will ensure that we have a more robust communication strategy with members and residents.'
"If residents recieved [sic] a penalty charge notice as a result of not receiving an email reminder during this time and wish to challenge the notice they should do so in writing to us at Parkingrep@ealing.gov.uk and decisions will be made on the individual merits of each case.''
In previous similar cases the Council have said that paying the fine is effectively an admission of guilt and therefore they do not refund PCNs retrospectively.

However, Head of Parking Services, Gina Cole, has now informed local councillors that all customers who received a PCN during the 'system down time of the permit renewals' will have their case cancelled and those who paid 'will be issued a refund'.
She said, ''We are interrogating the system to ensure those customers affected who have not made contact will be made aware.''
We have asked for further information from Ealing Council.
17 January 2020