Local author Vesna Goldsworthy tells us about the inspiration behind her latest novel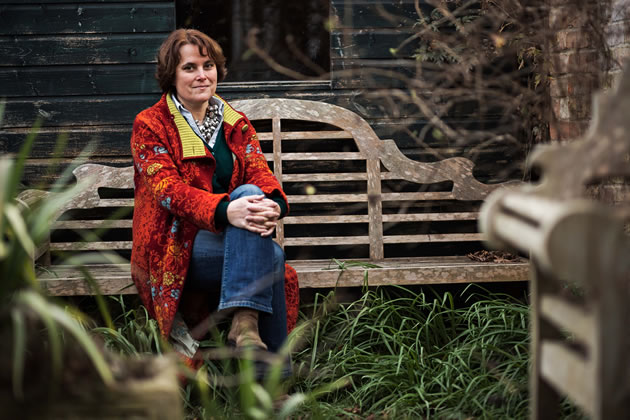 Image: Jonathan Greet. Front page image: Martin Figure
Vesna Goldsworthy had no idea when she came to live in Chiswick in 1988 that not only would she discover it was an enclave for exiled Russians, but that one day she would be inspired to write a book which the Guardian has described as 'a deft continuation of Anna Karenina.'
Monsieur Ka, her second novel, published earlier this year, is set in postwar London, with much of it based in Chiswick.
Vesna moved to London in 1986 from her native Serbia, having grown up in Belgrade and studied comparative literature at university. English is her third language, and, at that stage, she would not have been able to imagine writing novels in it.
She lived in Shepherd's Bush, worked in academia and for the BBC World Service, and used to visit a friend who lived in the Glebe Estate. This led to Vesna and her husband moving to a house off Chiswick Lane, and her long connection with W4, where her son has grown up and attended local schools.
Vesna said she had no idea when she arrived here that Chiswick had such strong links with Russia. She was surprised to discover so many elderly Russian emigrants, a Russian old people's home in Bedford Park, and graves of Russians in the local cemetery, with their distinctive Orthodox crosses. As a Slav emigrant, she found a connection, befriended exiled Russians and studied their history.
Through them she learned about actor Patrick Skipwith, whose mother was of Tsarist Russian nobility, Princess Sofka Dolgorouky. Sofka had fled the Russian revolution to Paris, had married a British baron Grey Skipwith and, captured by the Nazis in Paris, had spent the Second World War in an internment camp before returning to the UK and becoming a prominent Chelsea Communist. Patrick Skipwith went on to play the role of Anna Karenina's son Sergei in the 1948 Hollywood version of Tolstoy's novel, filmed in Shepperton Studios.
These connections all found their way into Vesna's novel, Monsieur Ka which is an imagined look at how Sergei's life turned out.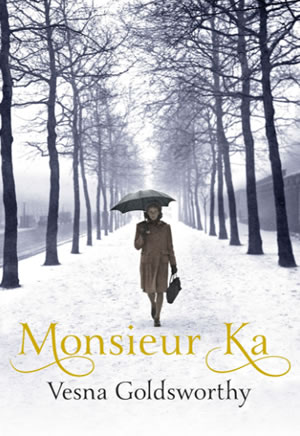 In Monsieur Ka, the book's central character and narrator, Albertine, a Parisienne married to an absentee English soldier, is left alone and bored in postwar London while her husband is away. She answers an advertisement from somebody looking for a companion for French conversation which turns out to be elderly Russian, Monsieur Carr (an anglicised version of Karenin). He is the son of the real Anna Karenina, the woman who apparently inspired Tolstoy's novel. Gradually, Albertine comes to know the story behind Tolstoy's characters and then finds herself in a love triangle with his son, Alexei.
The novel blends historical fact with fiction. Vivien Leigh plays a minor role in the book, based on the fact that she was at that time starring in the role of Anna in the film while Patrick was playing Sergei, the son.
"He was a real prince, playing a Russian Prince. And the film was made near to Chiswick, in Shepperton Studios, so there were many connections," says Vesna. Monsieur Ka, the central character, lives in Bedford Park. Other locales include Grove Park, Chiswick House Grounds, Chiswick Mall, and, very prominently, Fuller's Brewery.
Vesna's first book was a memoir, Chernobyl Strawberries, (2005) which she wrote after her diagnosis of breast cancer. "I put my life in Yugoslavia down on paper. I thought my life was ordinary, yet it became a best seller."
The illness reawakened the desire to write. Her first novel Gorski (2015) was a reworking of The Great Gatsby, with Russian oligarchs at the centre. She has also written a book of poetry, The Angel of Salonika (2011.)
Vesna is now in the unusual position of being a Professor of Creative Writing at two universities, Exeter and Norwich, a career that she says helps keep British Rail funded, as she is constantly taking trains.
You can hear Vesna in conversation with Caroline Raphael discussing the conundrum of how Anna Karenina's son should end up in this ordinary house in Chiswick at 2.45 on Saturday 15 September, as part of the Chiswick Book Festival
Venue: The Tabard Theatre, tickets from TicketSource
Other great fiction writers at the Festival, include Joanna Trollope (An Unsuitable Match), Kate Morton (The Clockmaker's Daughter), Ann Cleeves (Wild Fire), Anthony Horowitz (James Bond, Forever and a Day) - all on Saturday 15 September - and Amer Anwar (Brothers in Blood) and Amanda Robson (Guilt) on Monday 17 September .
We will soon be able to give the results of The Writers Trail , compiled by Torin Douglas, director of the Chiswick Book Festival, with Karen Liebreich and Sarah Cruz, the creators of the Chiswick Timeline.
Anne Flaherty
September 14, 2018