New footbridge on the Thames Path will open access to the river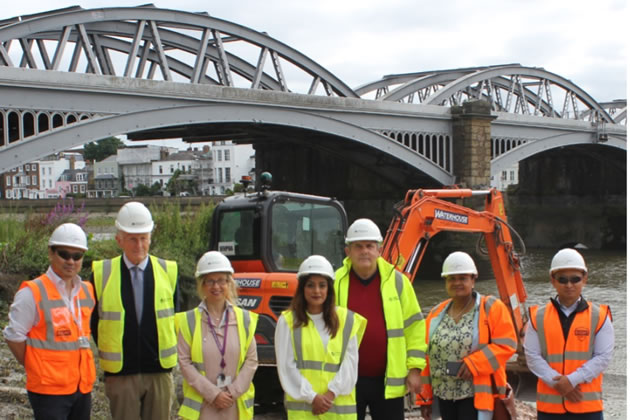 Cllr Samia Chaudhary with Cllr Steve Curran, (centre), and Cllr John Todd (second from left) joined by Council officers and contractors. Picture: Hounslow Council
Work is about to begin to build a new footbridge for pedestrians and cyclists travelling along the Thames Pathway into Dukes Meadows in Chiswick.
Currently the Path is severed by the railway line when it reaches the Grade-II listed Barnes Bridge requiring people to take a detour that takes them away from the Thames to pass through a narrow tunnel under the railway.
Due for completion in 2022, the bridge will be constructed using off-site prefabrication methods and will be transported down the river, rather than by road, to reduce carbon consumption and to minimise disruption to the surrounding area.
It will provide views of the river and the Dukes Hollow nature reserve, a natural tidal foreshore which contains diverse waterside flora and is home to two nationally rare snails. The natural foreshore is one of only two remaining in London and the pedestrian bridge will improve access to a peaceful part of the Thames Path.
The council says the bridge has been designed with durability, maintainability and aesthetic appeal in mind, and will be made with high quality materials and finishes, fitting to its prominent position along the Thames.
The bridge is part of the Dukes Meadows Masterplan, a series of proposals to improve the park's facilities for sport, transport and access.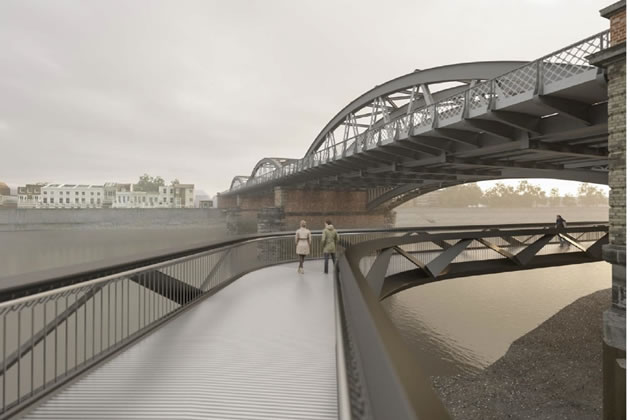 Artist's impression of the Barnes Bridge Walkway. Picture: Hounslow Council
Councillor Samia Chaudhary, Cabinet Member for Leisure Services, said, "We're going to build a stunning new bridge which will reconnect the Thames Path with Dukes Meadow, creating a beautiful new walkway that will take users over the water and under the railway bridge until it re-joins the pathway. This project has cross party support, and I am most grateful for the help given by Cllr John Todd."
Councillor Steve Curran, Leader of Hounslow Council, said, "The bridge has been designed to maximise views across the river and provide easy access for wheelchair, mobility scooter and pushchair users.
"By improving access, we believe it will make a big difference to the many people who visit this beautiful area. It's a dazzling design and will allow people to experience this part of the Thames in a completely new way."

This page is sponsored by Rocks Lane who support community initiatives in Chiswick.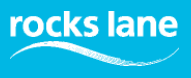 August 28, 2021