Claim there is no reason why change can't be made immediately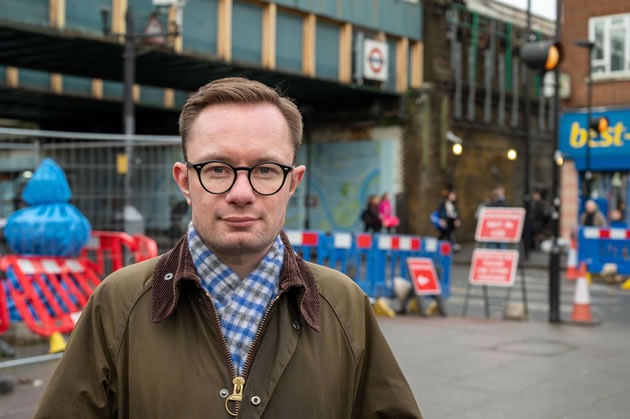 Nick Rogers - Local Conservative London Assembly Candidate
Local Conservatives are demanding that TfL introduce a full Piccadilly line service at Turnham Green immediately saying that this is a marginal timetable change that could be implemented immediately.
Nicholas Rogers, who is the party's London Assembly candidate for the local constituency, has launched a campaign with London Mayoral candidate Shaun Bailey on the issue and has started a petition.
They say that the success of previous campaigns in securing a promise from Boris Johnson in 2013 that a full service would be introduced at Turnham Green when signalling was upgraded on the Piccadilly line has been undermined by the Mayor's indefinite postponement of the investment.
Recently London Transport Commissioner Mike Brown said the upgrade of the signalling was TfL's 'number one priority' but the £2.45billion project has been shelved since 2018 due to financial constraints. Mr Brown said that 'although there is nothing I want more' than a Piccadilly line stop at Turnham Green it is not likely to happen until the distant future.
Mr Rogers said this was unacceptable and advanced what he said are five key reasons why an all-day stop should be introduced immediately. These are convenience, safety (due to overcrowding at Turnham Green station), fairness, the environment and ease. On the last point Mr Rogers, who has experience in the transport industry, says that this would be the kind of timetable change that TfL makes regularly and there is no reason that this can't be done immediately.

He also said that as Turnham Green is in Zone 2 many people use it to save money, walking to or from it to avoid paying the Zone 3 fare at Chiswick Park or Gunnersbury and this puts even more pressure on the District.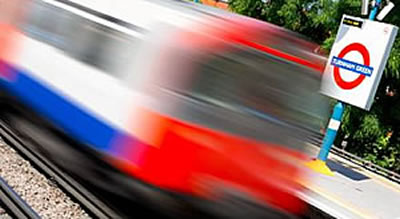 Piccadilly line train speeds through Turnham Green

He commented, "Enough is enough. Chiswick residents have put up with decades of sparse service on the Piccadilly Line. They've been bounced from pillar to post on the issue. It's time to end this once and for all and to introduce full service at Turnham Green Station.

"I've worked in rail operations for almost a decade. TfL simply need to make a timetable change – like they do regularly - to make this happen and to provide the full Piccadilly Line service at Turnham Green that residents want. There is no need to tie this to the wider Piccadilly Line upgrade.

"This petition is just the start; if elected to the London Assembly, I will not stop banging on about this issue until we make the change happen. Conservative mayoral candidate Shaun Bailey also supports this change and has pledged to make it happen if he is elected Mayor of London."
We contacted TfL for a response to Mr Roger's claims but did not receive a reply.

The petition can be found at www.nicholasrogers.org/turnhamgreen

The Mayoral and Assembly elections take place across London on 7 May. The Conservatives have held the South West London constituency – encompassing the boroughs of Hounslow, Richmond and Kingston – since the Assembly's creation in 2000. The incumbent, Tony Arbour, is retiring and Nicholas Rogers was selected as the Conservative candidate in March 2019.

February 27, 2020