Tommy Robinson recognised in national teaching 'Oscars'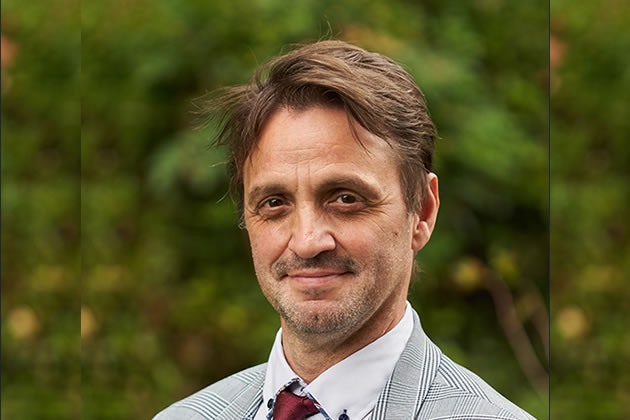 Tommy Robinson, Head of Drama at Chiswick School
Tommy Robinson, Head of Drama and Creative & Performing Arts Coordinator, has been recognised for his outstanding work at Chiswick School in the prestigious 'Pearson National Teaching Awards'.
He has received the Bronze Award winner for Pearson's Teacher of the Year in their prestigious National Teaching Awards
Regarded as the 'Oscars' of the teaching profession, the National Teaching Awards have been highlighting excellence in education across the UK for almost a quarter of a century. Selected from thousands of entries, the awards are given in 15 different categories, from primary through to secondary and FE. Entries are either awarded a Nomination, a Bronze, a Silver or a Gold status.
He is the second teacher from the school to be nominated for an award recently. Danny Sohal, Head of Finance and Operations, was shortlisted for the TES School Business Leader of the Year Award.
A spokesperson for Chiswick School said, "To be nominated alone is a fantastic achievement, but to receive a Bronze Award really shows how inspirational and impactful Tommy is to students and the wider community. So far this year we have seen 10 productions, truly inspirational and outstanding performances, with more planned for the coming weeks. His hard work, passion and dedication has a huge, positive impact on so many of our students. Tommy's inclusive approach in school and collaboration with the wider community is the reason the reputation of Performing Arts at Chiswick School is established as strong and well-respected. "
The award will be celebrated by the school with Tommy on National Thank a Teacher Day.

The Grinch - one of the school productions by Tommy Robinson
Tommy Robinson said, "I would like to thank the school, parents, students and creative community of Chiswick for the nomination, and I am delighted to be given a bronze! It is testament to the hard work of the Performing Arts and the respect that we are gaining. This is the second award nomination for us this year, and we are just getting bigger!"
Laura Ellener, Headteacher says, "The teachers at Chiswick School are wonderful and Tommy is no exception. I have no idea how he manages to produce so many amazing performances and I can't wait for the next one."

May 27, 2022