Application submitted for outdoor event running along High Road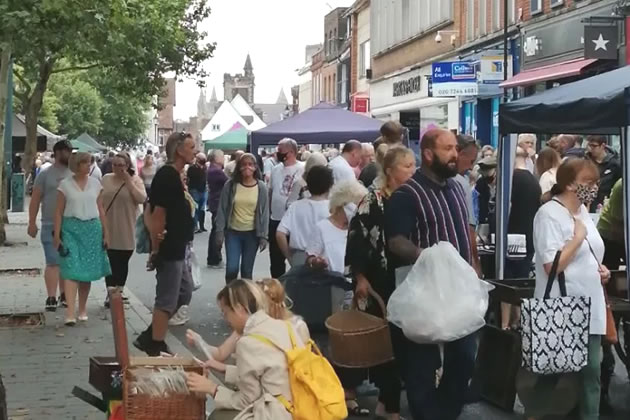 The current market run by the applicant. Picture: St Albans Antiques and Vintage Market
An application has been submitted to Hounslow Council to launch an Antiques and Vintage street market in Chiswick.
The market would have pitches running from in front of Chiswick Police station running east until the premises of the South Beach shop at 123 Chiswick High Road.
There would be up to 64 pitches which would be 3 metres wide and under gazebos. The application states that they would be pitches situated to adhere to social distancing regulations. Each pitch would have their own queue direction as directed on a plan. When social distancing regulations are relaxed the number of pitches could be increased to 80.
The opening time of the market would be 9am to 3pm and it would run on the second Sunday of each month. Antique and vintage goods and collectables would be on offer including furniture, clothing, decorative items, ephemera, maps, art, jewellery, toys, records, garden ornaments and lighting.
The application is being made by Jennifer Titmus who runs a similar market in St. Albans in Hertfordshire. This has been operating on a monthly basis for over two years and has been back in action since June after interruptions due to high winds and Covid-19.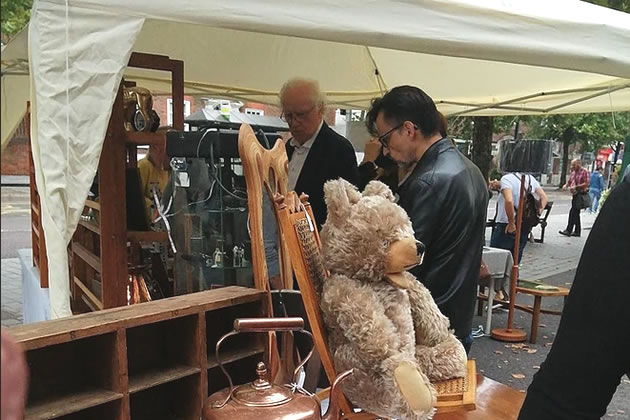 Picture: St Albans Antiques and Vintage Market
The first market would take place either on 8 November or 13 December if the council grants a trading licence.
Comments on the application can be make up until 21 October by emailing licensing@hounslow.gov.uk.

This page is sponsored by Express Property Services who support community initiatives in Chiswick

October 2, 2020