Information sought about white vehicle in connection with Askew Road shooting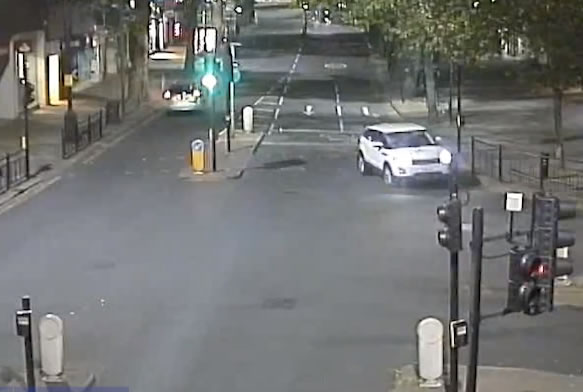 White Range Rover Evoque on Chiswick High Road. Picture: Met Police
The white Range Rover Evoque which is the focus of police inquiries into the murder of Alexander Kareem was driven through Chiswick immediately after he was killed.
Alexander was shot dead on Askew Road, Shepherd's Bush at 12.40am on Monday, 8 June. The car was seen driving away from the scene and then later was captured on CCTV progressing past Turnham Green tube station towards Chiswick High Road and then later turning from Chiswick High Road down Heathfield Terrace. Shortly afterwards the vehicle was found burnt out on Ascott Road, Ealing.
Officers are keen to speak to anyone who may recognise the vehicle or knows who was driving it, before, or after, the attack. A vast CCTV trawl has taken place to track its movement across London.
Alexander's family continue to appeal for witnesses, or those with information, to get in touch with police by calling 101 or Crimestoppers 100% anonymously on 0800 555 111.
The twenty-year-old victim had no connection with violent crime or gangs and was due to start university later this year. He was returning from the convenience store after leaving home to pick up provisions when he was shot.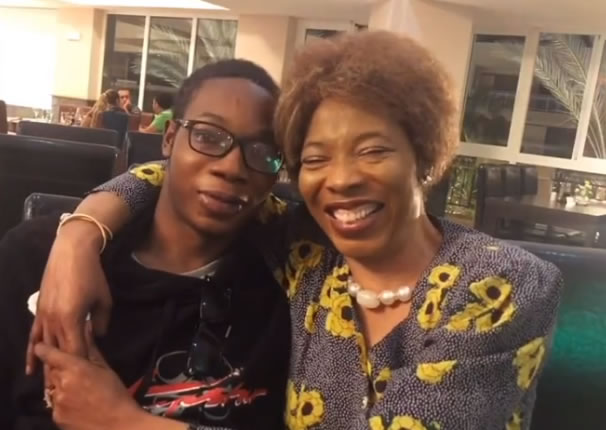 Alex Kareem with his mother
Detective Chief Inspector Wayne Jolley, Specialist Crime, said, "Today marks a month since Alexander was tragically shot, in what we now believe to be a case of mistaken identity. The month has seen officers working round the clock to locate those who have committed this horrendous crime.
"Officers have been analysing hours of CCTV from across London, and we hope these clips will help those who may have been in the area or seen this vehicle before to come forward with what they know.
"Alexander's family continue to be in our thoughts and we are determined to help them get justice."
July 8, 2020