TV host admits to spying on his Chiswick neighbours for design tips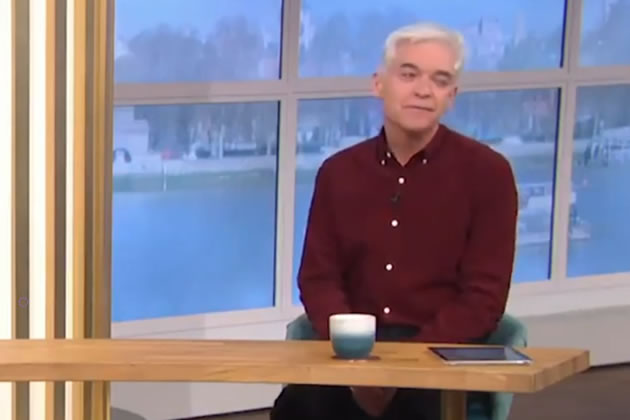 Phillip Schofield on This Morning. Picture: ITV
Talking on This Morning on Tuesday (5 January) Phillip Schofield has admitted that he walks the streets of Chiswick looking into people's houses.
The TV host, who recently moved to the area after separating from his wife Steph, said he found it a useful way to get interior design ideas for his new home. He spent over £2,000,000 on a six bedroom property in Chiswick last September.
He told his fellow presenter Rochelle Humes, "I probably shouldn't say this anyway but… this time of the year, when the nights are really dark, when everyone's got their curtains open and you can look into everyone's houses, you walk up the street and go 'That's nice wallpaper… ooh I like those curtains'."
Although Rochelle laughed along with him the confession prompted Phil Vickery at the cooking station to shake his head in disapproval.
Following the admission, many people on Twitter said they did the same thing with some claiming that people who left their curtains open in the evening were fair game.
It is undestood that the Metropolitan Police advise that under normal circumstances if you see Mr Schofield looking through your window you should invite him in for a cup of tea but if it is any one else considering dialling 999.
January 10, 2021