Trustee of charity running 10k in Hyde Park

Picture: Age Concern Chiswick
Pankaj Patel, a trustee of Age Concern Chiswick, is helping raise funds for a new defibrillator.
The equipment is need at its premises in Oxford Road North as all the members are elderly and, in case of an emergency, can benefit from using this medical device while waiting for the Ambulance Service. The money raised will also go towards associated training for members which could be a life saver.
Mr Patel, who is also the Treasurer of the local group, will be running for 10 km on 30 July at Hyde Park to raise money.
Thank you in advance for your contribution to this cause. That would mean so much to our charity.
He has set up a fundraising page and, at the time of writing, had raised just over half of his £1,300 target.
This page is sponsored by Rocks Lane who support community initiatives in Chiswick.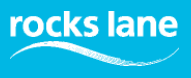 July 9, 2022