RDN is a BAME led group promoting self-reliance and sustainability

Riana Development Network (RDN) operates from Edensor Road
Riana Development Network (RDN), a charity supported by a group of volunteers based in Chiswick, has been awarded The Queen's Award for Voluntary Service 2022.
RDN, which has a base in Edensor Road, is a BAME led organisation founded in 2005. For over 15 years, it has worked with vulnerable members of the community. Its focus is on education, health and wellbeing, food security and livelihood, and child protection with the aim of providing opportunities for self-reliance and sustainability.
RDN works with disadvantaged people opening pathways for them to gain skills and confidence. It strives to support its beneficiaries to become independent and to contribute to the communities in which they live.
Erick Ogello, Chair of the RDN Board said, "RDN volunteers are our pillars. They contribute their skills for a better community. They also gain through that cherished human contact to get an insight into their own lives, a future and value to humanity.
"By attending our programme, young people build friendships, develop life skills, cement relationships with the wider community hence improved community cohesion."
The Queen's Award for Voluntary Service, also known as The Queen's Golden Jubilee Award for Voluntary Service by Groups in the Community and The Queen's Diamond Jubilee Volunteering Award is an annual award given to groups in the voluntary sector of the United Kingdom.
Winning groups are announced in the London Gazette on 2 June each year, the anniversary of the coronation of Queen Elizabeth II. The award is equivalent to the MBE and is the highest award that can be made to a voluntary group.

This page is sponsored by Rocks Lane who support community initiatives in Chiswick.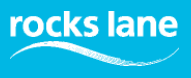 June 4, 2022