Union says directive goes against government advice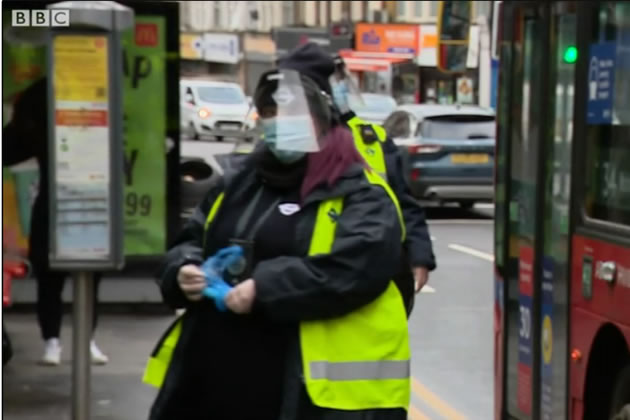 TfL suggesting staff take a test rather than staying off work
A transport union has hit out at Transport for London after it told Tube staff to continue going to work despite concerns over the South African Covid-19 variant.
Earlier this week, Health Secretary Matt Hancock urged people in several postcodes, including some in London, to stay at home and get tested after a variant of Covid-19 first identified in South Africa was discovered.
But an email sent to TfL staff this week and seen by the Local Democracy Reporting Service told those who cannot work from home to continue working as normal and encouraged them to get a Covid test.
The RMT union, which represents Tube workers, has called TfL's advice "totally unacceptable" and "in clear contradiction of the Government's statement" in a letter sent to TfL Commissioner Andy Byford.
RMT General Secretary Mick Cash said in the letter: "Your position, in clear contradiction of the Government's statement, has understandably caused mass dismay and anxiety among London Underground and TfL members and we are dealing with the consequences of that now. You appear to be calling people to come to work who have just been urged by the Government to stay at home, putting themselves, their families, communities and work colleagues at risk in the process.
"This is totally unacceptable. You need to take back control of this situation rapidly. I am asking that you write to all TfL staff now amending this guidance to reflect the Government's position before this situation escalates any further."
The South African variant, which is thought to spread more easily, was discovered in the W7, N17 and CR4 postcodes in London this week. In a Downing Street briefing, Matt Hancock said that the best way to stop the new variant spreading was to "stay at home and follow the restrictions in place" and for everyone in the affected areas to get tested.
But while the email sent to TfL staff "strongly" encouraged those in the affected areas to get tested, it also called for "a huge team effort" and said, "Our advice remains, for those colleagues who can work from home, please continue to do so and those who cannot, should continue to come to work".
TfL has insisted that it is still following Government and Public Health England advice and has said it is regularly communicating with trade unions to keep them updated.
A TfL spokesperson said: "We know that some of our colleagues who live or work where the Government has introduced additional testing may be concerned, so we would like to reassure them that we are closely following PHE and Government advice.
"The Government advice that people who are unable to work from home can continue to go to work as normal remains unchanged and everyone who can work from home should do so, regardless of where they live.
"We continue to follow our robust cleaning regime and social distancing measures to reduce the risk of infection in the workplace or on public transport and ensure that the public transport network is available and is safe for those who need to use it."
TfL has said it continues to provide as normal a service as possible to allow greater social distancing for people who need to make essential journeys, and that the transport network is regularly cleaned and tested for Covid-19.

Joe Talora - Local Democracy Reporter

February 3, 2021