Owners of unsellable flats say their campaign will not stop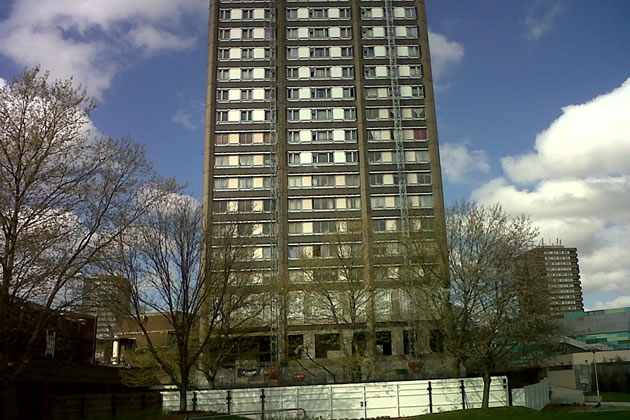 Grenfell Tower before the fire. Picture: Published with kind permission
Homeowners trapped in unsellable flats by the cladding crisis say there will be "summer protests and no end to campaigning" after MPs voted against protecting them from post- Grenfell fire safety costs.
The Fire Safety Act, which is aimed at making homes safer following the 2017 disaster, passed through parliament last week.
But an amendment to protect leaseholders from costs was voted down and the new legislation could see hundreds of thousands facing crippling fire safety bills of up to £100,000 each.
A spokesman for End Our Cladding Scandal, a coalition of homeowners from across the country, said, "We are feeling deflated but we have been here before. We have got a band of Conservative MP supporters now and there will be no end to campaigning. We are taking some time to regroup and then plan a rally and protest in the summer.
"We will still be focusing on what the Government can do, because ultimately they are the ones who have responsibility for forcing the only changes that can help us."
The Government said it has created a £5 billion fund to remove flammable cladding from tall buildings.
But the fund will only cover removing flammable cladding on buildings more than 18m tall, with those in smaller buildings required to take out loans. The loan scheme will cap costs at £50 a month for safety work on buildings between 11m and 18m high.
Londoners affected by the crisis describe the fund as "nowhere near enough". IT worker Savvas Chatziparaskevaidis, 36, and his wife Mavis bought a 35 per cent share in a two-bedroom flat in Greenwich for £119,000 in 2013.
The couple now have a daughter and want to move to a bigger property but flammable insulation in their building has left them unable to sell the fourth-floor home.
The Government's decision was a big disappointment," he said. "Nothing has changed and we are still waiting to find out how our application for funding will go and what it is going to cover.
The Government are completely letting developers off the hook." Lawyer Sarah Jones has been told she could owe about £50,000 to fix cladding on her Clapham home. "I feel completely disillusioned and angry," she said.

Joe Talora - Local Democracy Reporter

May 6, 2021