Claims need to be 'financially prudent' as cost of living shock hits residents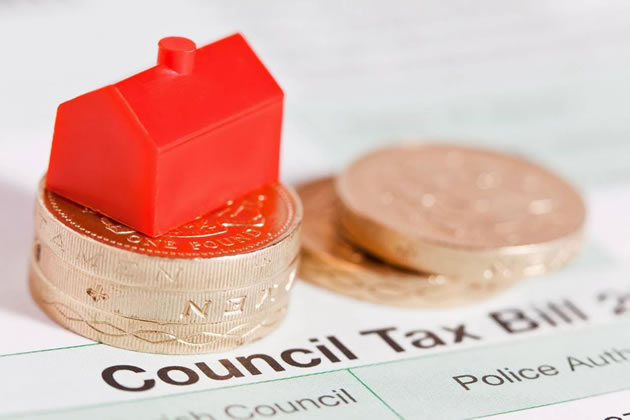 Higher bills will arrive just as fuel price charges rise sharply
Hounslow Council has hiked tax by the maximum amount as locals face a cost of living boom.
It voted to raise council tax by 2.99 per cent, the maximum any local authority can increase council tax without locals' permission this Tuesday (1 March).
The council's decision comes as increases in the cost of energy, groceries and inflation have combined with planned hikes to National Insurance to create a national cost of living crisis, with estimates that as many as a quarter of all households could be living in fuel poverty by the end of the year.
Under the budget plans approved by Hounslow Council, council tax charges for an average Band D property will rise from £1607.02 per year to £1774.18. In total, Hounslow Council expects to raise £199.6 million from council tax across the 2022/23 financial year.
Many councils across the country have chosen to raise council tax charges this year in response to inflation, alongside the ongoing economic repercussions of the Covid-19 pandemic.
Alongside their decision to increase council tax, Hounslow Council voted to amend the structure of the Council Tax Support (CTS) scheme that will see the support scheme move to a banded system based on the monthly income of residents. One Labour councillor, Theo Dennison, resigned in protest, partly over planned changes to CTS and the council tax rise.
Speaking at the meeting at which the rise was confirmed, Conservative members of the opposition criticised the council tax hike. Cllr Gerald MacGregor said, "Labour's decision to raise our council tax by the maximum possible amount is a kick in the teeth to residents who have navigated a difficult two years during the pandemic.
"Neighbouring boroughs have frozen their council tax, and some London boroughs have reduced it. As former Labour councillor Theo Dennison said last night, we cannot continue to have year-on-year council tax rises in Hounslow to pay for increases in councillors' allowances."
The new council tax charges will come into force 1 April just as the increase in the fuel price cap comes into effect. At the meeting, alongside increases to council tax charges, Hounslow Council decided to invest in improvements to local infrastructure such as parks and transport schemes.
Additionally, the council agreed to allocate £1 million towards providing residents and businesses in the borough with wheelie bins for recycling.
Hounslow Council's finance lead Shantanu Rajawat said, "With inflation jumping to the highest level in 30 years, this budget outlines the need to be financially prudent whilst maintaining vital services that protect the most vulnerable residents.
"Although this budget includes a Council Tax rise, it is important to add that our Council Tax is still significantly below the national average and the rise will be about 77p a week on average."

Lisa Haseldine - Local Democracy Reporter

March 3, 2022