Next up is 'Past Residents of Hammersmith Terrace'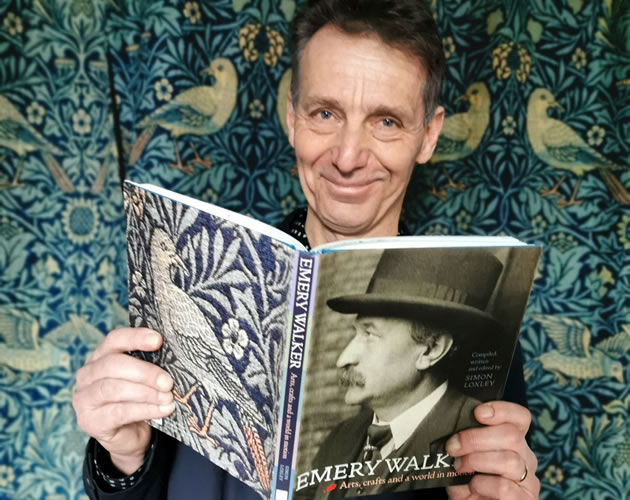 Simon Loxley with his new book
Emery Walker's House has launched a series of online talks and tours to keep people in touch with the Arts and Crafts home at 7 Hammersmith Terrace.
On 30 July at 3pm there will be a talk entitled 'Past Residents of Hammersmith Terrace'. Hammersmith Terrace is a Georgian terrace of seventeen houses which boasts three blue plaques. But that barely scratches the surface of its notable residents. You will hear about eleven more extraordinary people who lived here.
Then on 19 September at 3pm there will be a chance to hear 'In Search of Emery Walker'. Author and graphic designer Simon Loxley will discuss his latest book Emery Walker: Arts, Crafts and a World in Motion. Simon will paint a picture of Walker, his work and his world, a man who professionally and socially seemed to 'know everyone'. He will re-examine what has been written about him, and include his research of archive material, much of which came from Walker's home at 7 Hammersmith Terrace, where he lived from 1903 to 1933.
Emery Walker's House has been closed since March, so their usual visitor numbers and income from tickets and gift shop purchases for this period have plummeted from 90% bookings to zero. The Trust has made available a virtual and guided tours of the house and riverside garden on their website. Emerywalker.org.uk also has a wealth of information on the house and the people who lived there, and an online shop selling embroidery kits, handmade gift cards and other items so do drop in for a virtual visit during closure.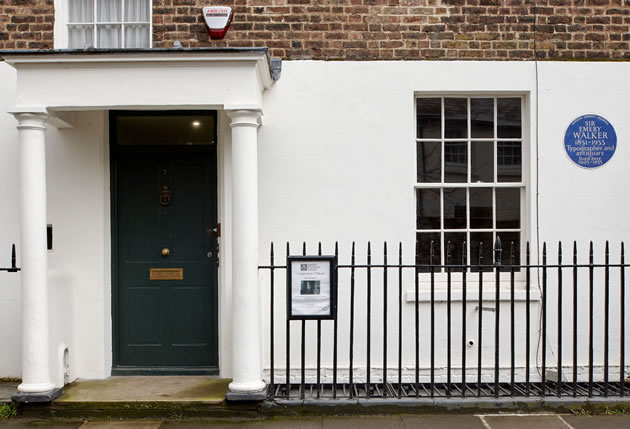 Emery Walker's House
The tours are free, and the interactive talks are via Zoom by donation.
The Emery Walker Trust is a registered charity which aims to preserve and open the House for as many people to enjoy as possible. The Trust also aims to improve knowledge of the Arts & Crafts movement and the life and work of Sir Emery Walker.

July 17, 2020