Cllr Gary Busuttil says we now know we can tackle homelessness successfully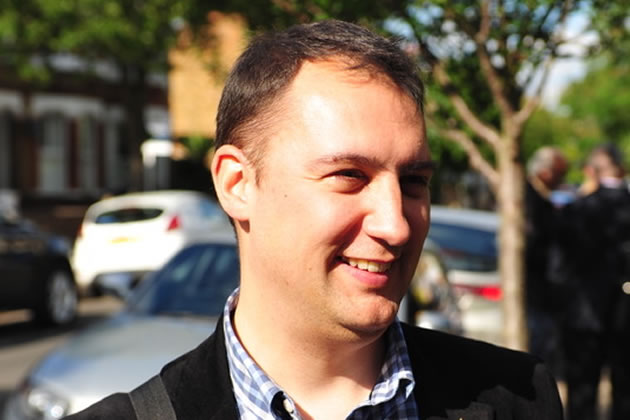 Cllr Gary Busuttil
Homelessness is one of those issues that keeps re-occurring in the media and rarely are there any positive reports about it. When I first moved to London those who were homeless or sleeping rough were mainly found in central London. Over the last five years I have witnessed homelessness in suburbs like Chiswick including Southfield.
What is perturbing about those living on the streets is the amount of young people it is affecting. At the start of the coronavirus lockdown those living on the streets, and known to authorities or outreach groups, were temporarily housed in hotels.
However, when businesses closed down, and many people found themselves without a job, and no money to pay rent, were in a precarious situation and some began to sleep on the streets. The few people that were found sleeping rough in Southfield Ward were young of ages between 20 and 40. Many kind residents offered them food and money. This helped but alone will not solve the issue.
Homelessness is a deeply depressing and complex issue. When I went around Ealing with St Mungo's in 2015, I quickly realised there are a whole multitude of reasons why someone found themselves living on the streets; too many in fact to list in this article.
Though living on the streets is a travesty at any age, young rough sleepers are disproportionately discriminated against from receiving help, at a time when young people are looking to the future, going into higher education, starting new careers, finding relationships, setting up home, and simply enjoying life. Some would argue that young people are agile and resilient enough to dig themselves out of a hole, but this misses the point. Rough sleeping and homelessness if at a young age will reverberate throughout the rest of their lives if not tackled and tackled quickly. Many young people in this situation have their education, training and employment prospects curtailed, which can ultimately lead to substance abuse, health issues and crime.
So, what is to be done? We have shown throughout the pandemic that within a week we can significantly reduce rough sleeping, by placing people living on the street in hotels and temporary accommodation. This is not a solution, it's actually the first stage, but it's a start. Thereafter there needs to be a one stop shop of services, such as mental and physical healthcare practitioners, immigration officials, housing, employment and educational services, to tackle the underpinning reasons of rough sleeping. Some of these recommendations have been mentioned in the GLA's consultation on rough sleeping found here.
One of the positive things that has come from coronavirus is that when we have to act, we can act quickly and successfully. What we need now is to build on that success, allocate government money to a national rough sleeping strategy, so we can ensure people are able to achieve their full potential.
Councillor Gary Busuttil
Southfield ward councillor for the Liberal Democrats
July 25, 2020