Award-winning digital dentistry at launch exclusive prices (Ad)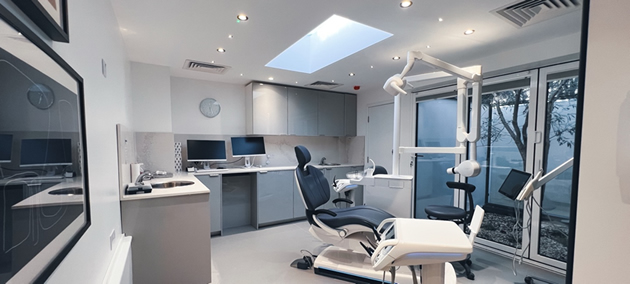 Private Health and Aesthetics Clinic, The Door W4 has just opened a brand-new boutique Dental Studio in house, purpose built for Award-Winning Dentist Dr. Julia Coelho. Specialising in the latest high-spec equipment on-site, patients can be examined in comfort, diagnosed efficiently, and treated quickly and precisely.
The Ultimate Private Dental Studio
Dental Studio at The Door W4 is equipped for bespoke dental treatments from everyday check-up and deep-cleans, to advanced cosmetic and restorative procedures, exclusively with Dr Julia. Achieve your dream smile in total comfort with expert advice, sit back in their hyper-ergonomic massage dental chair with peace of mind you are in the best of hands!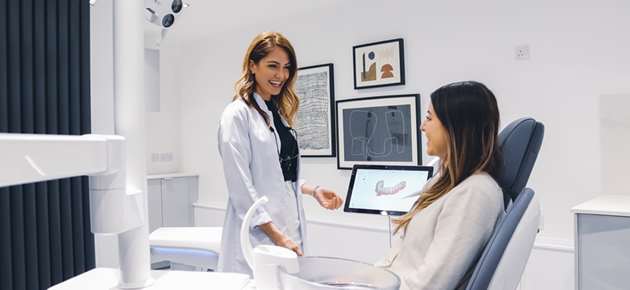 "Digital Dentistry": No More Moulds
Dental Studio at The Door W4 have done away with uncomfortable moulds, unnecessary manual investigations, and long periods of "waiting for results to come back". In-house capacity for advanced 3D modelling, digital scans, creating moulds and colour matching means faster, more precise results.
MORE ABOUT THEIR HIGH-SPEC EQUIPMENT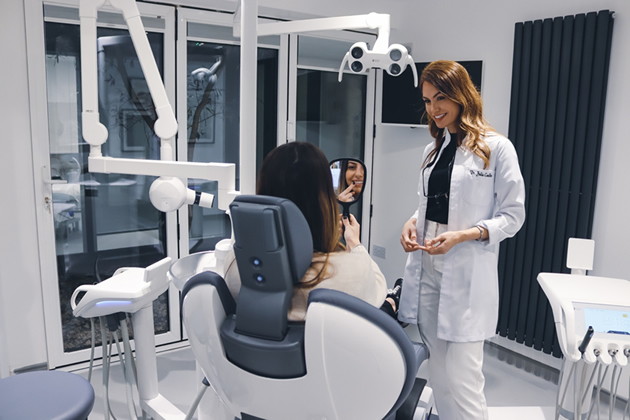 Schedule Your Dream Smile in Time For Summer
Summer might feel like a distant memory at the moment, but as we slowly transition into Spring, now is the perfect time to start planning your journey to achieving your dream smile. To get you started, The Door W4 would like to extend their launch offers to Chiswick W4 readers!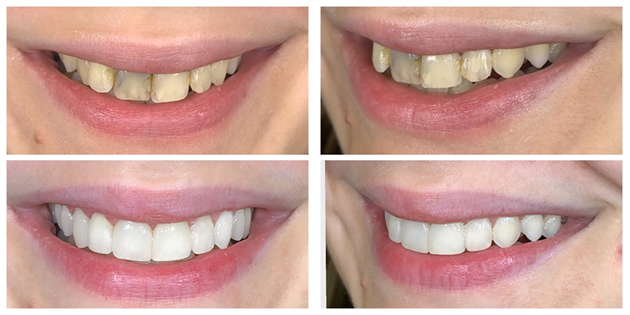 Launch Offers - extended exclusively for ChiswickW4 readers until the end of March 2023
Experience premium Dental treatments at launch exclusive prices with the award-winning Dr Julia Coelho:
Quote "ChiswickW4March" to redeem any of our launch offers.

Advanced Dentistry & Medical Aesthetics Practitioner, Dr Julia Coelho
Dr Julia Coelho is The Door W4's resident Aesthetic Medicine Practitioner that specialises in the latest non-surgical anti-ageing treatments and Cosmetic Dentistry. She is a multi-award winner and takes great pride in caring for her patients. Dr Coelho tailors her procedures for Cosmetic Dentistry as well as head and neck rejuvenation to meet her client's individual needs and personal circumstances.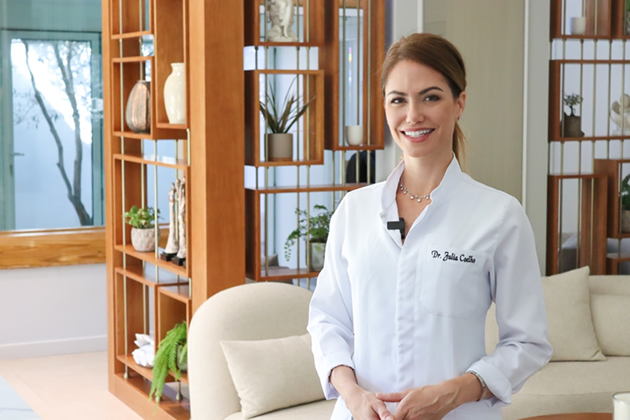 The Door W4 shares grounds with The Hogarth Club, tucked away on Airedale Avenue just off Chiswick High Road. Complimentary parking is available for patients of The Door W4. Dr Julia Coelho is available for Dentistry appointments Monday - Friday 9am - 6pm, with emergency out-of-hours appointments available.
Advertisement
March 13, 2023