Mini Beer Festival & Live Music (Ad)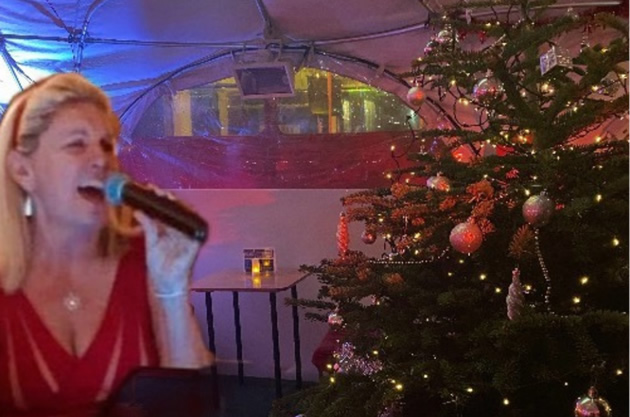 You're invited! Join us for the Last Stop's Last Weekend! Mini Beer Festival & Live Music
Thank you for supporting us, over the last year. Join us this weekend for the Last Weekend of the Last Stop for two fun-packed evenings to wrap up the year.
Friday 17th - We will be hosting a Mini Beer festival, with a range of exciting unique beers for you to discover from our friends at Windsor and Eton brewery.
MANDARIN Winter Ale / FATHER THAMES Premium Bitter / CONQUEROR Black IPA / GUARDSMAN Best Bitter / WINDSOR KNOT Pale Ale.
The above have been specially ordered in for this evening, so once it's gone it's gone! Booking is advisable to avoid disappointment.
Saturday 18th - There will be Live Music by Fiona Paige, who will be singing everything from 40's Swing to present-day chart hits. Fiona has performed in venues ranging from Pubs, Golf Clubs, and Jazz Clubs to Theatres, Festivals, and Cruise Ships. She's we're excited to welcome her back to the Last Stop.
Fri 17th Dec - 5pm to close
Sat 18th Dec - 5pm to close. Music at 7 pm
Booking at www.laststop.uk is advisable, to not disappoint as well as in the interest of everyone's safety.
Doors open from 5 pm onwards to 10 pm. walk-ins are welcome subject to space.
The Last Stop is an inspiring urban landscape in the town of Brentford, book in our outdoor heated massive igloo or your very own private lower or upper deck on a Routemaster, it's great for families, groups, or catching up with friends. Great open-air venue and safe to meet people. With a range of cold, hot drinks & food, real ale and lager, and cocktails.
Last Stop, Dock Road, Brentford, TW8 8AG (opposite Morrisons).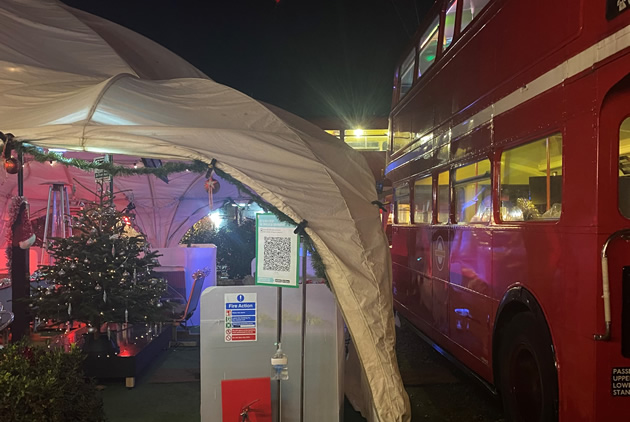 Advertisement
December 15, 2021