If it swims, we can supply it (Ad)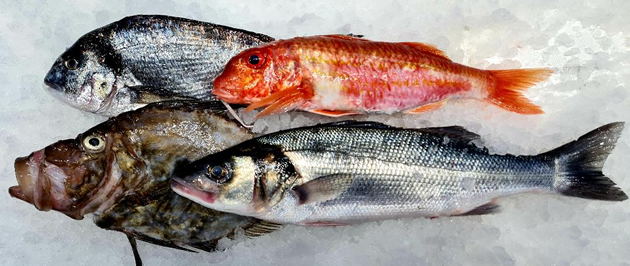 As West London's leading premier fishmongers, we are celebrating 40 years in business with our one and only shop in Turnham Green Terrace. We use the vast skills and knowledge we have accumulated over this time to serve you prime UK, and mainly Cornish, ethically sourced, day boat and, where possible, hook and line caught fish and seafood. Where we supply fish from the four corners of the globe, we pride ourselves in ensuring it is also sustainable and ethically sourced. We want you to be confident that by knowing where, when and how your fish is caught, you will know it is going to be super fresh.

We are very happy and proud to announce that after extensive refurbishments on our shop floor, basement and outdoor spaces, we recently achieved the maximum 5 stars for hygiene, cleanliness and quality from the Food Standard's Agency and local authority.
We have a free home delivery service with no signing on fee and no minimum order. Just contact us the day before by phone or email and we will deliver your fish the following day before lunchtime in one of our refrigerated vehicles. Call or email us to see if you lie within our delivery area,
We have a weekly e-newsletter detailing fish availability and prices. Please let us know if you would like to be added to this subscriber list.
For that special occasion we can make up a Plateau de fruits de mer or Seafood platters and we can also cook and dress whole salmon. For prices and details of the salmon and seafood platters, please give us a call or have a look in the weekly newsletter.
In addition to our gorgeous fish and seafood, we also sell products for making sushi and sashimi. We stock most of the Stokes sauces range and some lovely authentic French fish soups. We have game when its in season along with sauces, fish stock and items from frozen lobster tails to potted shrimp, escargot to scampi and peeled prawns to breaded lemon sole goujons.
We are happy to offer advice on quantities, cooking, storing or any other questions about fish you might have.

Thanks for your loyalty and support for our family run bushiness for the last 40 years and for keeping it local.
Covent Garden Fishmongers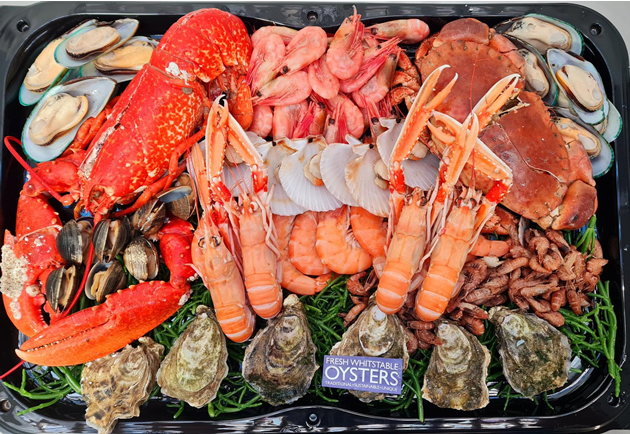 Advertisement
September 2, 2022