Keeping people inspired, connected and healthy

As we have had to temporarily close the club due to the Government's guidelines in relation to the Coronavirus COVID-19 Pandemic, we have launched our new online platforms - "Hogarth LIVE Classes" and "Hogarth On Demand Classes" to keep you inspired, connected and healthy.
HOGARTH LIVE CLASSES
Keeping connected and active during this time of isolation is key and we want to fully support our members in that! From Monday 30 March we will be launching our ONLINE TIMETABLE that will be available live on ZOOM. This timetable will be revised week by week and slowly expanded to include further variety of classes and instructors. These are available to members AND non members to support as many in need as we can. You may email your feedback to our Communications Manager, Ambi Devetta via email here.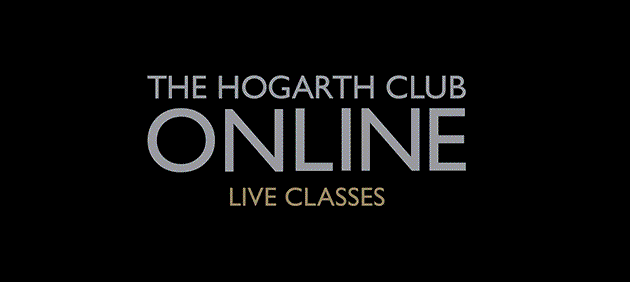 INSTRUCTIONS
Go to https://zoom.us/ and sign up for free or you can join the class as a guest.
You may run the Zoom application from your phone, tablet or laptop. You can decide if you would like to join the class with or without video and audio.
To join a class at it's scheduled time , go to this link:
Meeting ID: 840-484-8693
PASSWORD: 081297
This should then automatically open or prompt you to run the Zoom application to enter into the class. There might be a pop up to confirm if you would like to run your video and audio.
DONATIONS
We want to ensure that we support our instructors financially and also our members physically and emotionally in this time.
We are offering our instructors their full pay for the first six weeks since we temporarily closed. All instructors running live classes will be asked to create a Ko-Fi profile. This is a donation system where people can securely donate any amount via card or paypal - no need to have an account to make a donation. The standard amount is usually set at £3 (or 'the price of a coffee') but you can donate any amount, there is no maximum. To further support our Instructors, they are encouraged to open up donations as soon as our Hogarth LIVE online timetable launches, and they will keep 100% of their own donations.
TIMETABLE
See below for the timetable week Monday 30 March - Saturday 4 April
Don't forget to enter into this link: https://zoom.us/j/8404848693
to join your chosen class!
Keep checking this page for the weekly timetable as we aim to expand the classes and instructors available to you.
ALL CAN JOIN! You do not need a password or need to be a member.
CLASSES ON DEMAND
To accompany our online timetable, we also have a library of classes-on-demand, for you to browse and engage in at whatever time suits you! These can all be found on our YOUTUBE CHANNEL .
You may find activities varying from HIIT and Circuits to Yoga and Mobility Stretches. We intend to grow these with our instructors and Personal Trainers, so stay tuned for more content!
These classes will range between 15 - 60 minutes long and you will do the exercises alongside the instructor throughout the duration of the video.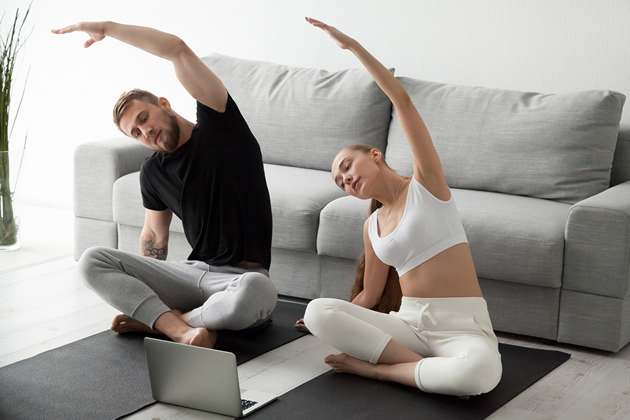 HOME FITNESS WORKOUTS
Our excellent, professional team of Personal Trainers have specially curated a range of fitness workouts that you can do from home. These will be found across our social media channels, so please do like, follow and subscribe to our pages to find these as they will be released throughout the week:
Hogarth Facebook | Hogarth Instagram| Hogarth Youtube
We will be sharing home workouts that are suitable for beginners and for remedial purposes with light mobility exercises and stretches. Intermediate and Advanced level Circuits will also be available. Stay tuned!
Please email Ambi our Communications Manager to field all feedback: ambi@thehogarth.co.uk
DISCLAIMER:
By taking part in these online exercises programmes, you confirm that you have read and understood the Health Commitment Statement at www.thehogarth.co.uk/health-commitment-statement. You agree not to participate in any activity if you have any existing or new medical conditions. You understand that you exercise at your own risk and I am ultimately responsible for my own general health and welfare.
1.Don't exercise if you've had a heavy meal in last 2 hours
2.Dont exercise if you're on painkillers as this can mask any warnings pain
3.Dont exercise If you've been drinking alcohol
4.Whilst some of these exercises might be suitable for pregnancy please bear in mind these exercises were'nt designed with pregnancy in mind
CALL THE HOGARTH TODAY FOR FURTHER INFORMATION OR TO ARRANGE A PERSONAL TOUR:
April 6, 2020