Bakery and bakery school doesn't stick around on the High Road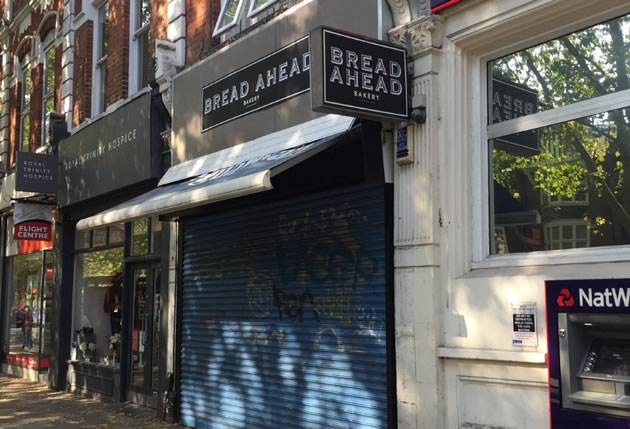 Bread Ahead, the bakery and bakery school, recently established in the area closed this Monday (21 September).
The company has confirmed the Chiswick branch will not be reopening.
The business had only opened at 316 Chiswick High Road on 24 July. According to a local letting agent the business was always intended just to be a 'pop-up' but the company had presented themselves as a permanent addition to the High Road. Permanent signage had been installed at the premises.
Other local shops believe the company had a deal which allowed them to use the premises at low cost to test the waters but leave without a penalty.The bakery chain started life in Borough Market in 2013 founded by former chef Matthew Jones. They have since set up more bakery schools in Chelsea and Wembley and a café bakery in Soho but the schools are currently not operating.
The company said at the time of opening that the decision to choose Chiswick came with many of now working from home which they believed meant that people are reconnecting with local high streets and they felt that made it time to expand into residential neighbourhoods. Chiswick was originally intended to be the first opening in this new strategy for the company.
September 27, 2020