Explore a taste of life at Leiths cookery school without leaving the comfort of your own home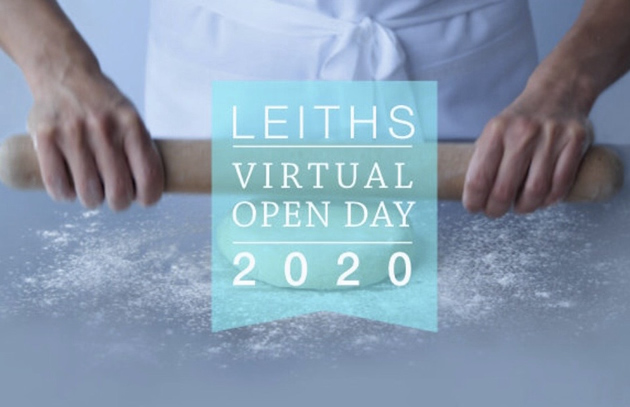 Leiths invites you to enjoy our Virtual Open Day 2020 experience from the comfort of your own home.
We would usually be opening the doors of the school for an open day at this time, but this year we have to do things a little differently, and we know this experience will give you a feel of life at Leiths.
Camilla Schneideman, Managing Director at Leiths, says: " Normally Leiths would be welcoming students to our action-packed open day to get a true feeling for life at the school. Without that possibility right now, we have decided to recreate the experience online. You'll be able to watch a cooking demonstration, hear from a panel of alumni and even take a tour with me, to get the best possible feel for the school, and how it will lead to your new career."

Leiths Virtual Open Day 2020 Itinerary:
• Explore behind the scenes with a virtual tour of the school, guided by our Managing Director, Camilla Schneideman.
• Meet one of our head teachers, and experience a true to life diploma cooking demonstration whilst hearing more about the course in detail.
• Learn more about the welcoming culture at Leiths directly from the extended Leiths family; including students, alumni, teachers and guest chefs.
• Hear from an inspirational line-up of our industry-leading alumnus as they reminisce on their time at Leiths, reflect on their aspirations going into the diploma, and tell us about their diverse careers in the food industry since graduating from Leiths; featuring Camilla Schneideman, Olia Hercules (author and chef), Lisa Markwell (Food Editor at The Sunday Times) and Michael Lavery (founder and head chef at Forza Win Restaurant).
• Sign up for a one to one chat and take the first step towards achieving your culinary ambitions today.
Leiths' Virtual Open Day experience is open to everyone. Whether you are a novice or a competent home cook, even or have some chef skills up your sleeve, Leiths has a class or course to suit you foodie needs; and the best part is we're just round the corner!
"Everybody looks up to Leiths to produce the best graduates." Yotam Ottolenghi - Chef, Restaurateur & Food writer
Head to www.leiths.com/virtual-open-day-2020 to explore and participate in your own time, at your own pace and you can even book a one to one chat and take the first step towards achieving your culinary ambitions.

Follow Leiths on Instagram @leithscooking and follow our hashtags #WelcomeToLeiths and #LeithsDiplomaLife
Find out more about Leiths Professional Courses here: www.leiths.com/professional-courses

Explore Leiths range of Online Courses here: www.leiths.com/online-courses
Leiths School of Food and Wine offers professional chef diplomas, enthusiast courses and online cooking courses. Founded by Caroline Waldegrave OBE and Prue Leith CBE in 1975, Leiths is famed for training top chefs, food writers and entrepreneurs. The school prides itself on the rounded culinary education offered, and graduates go on to become the movers and shakers of the food world.
Leiths welcomes students from around the world, who are united by their love of food and passion for the industry.
To book a one to one chat contact: registrar@leiths.com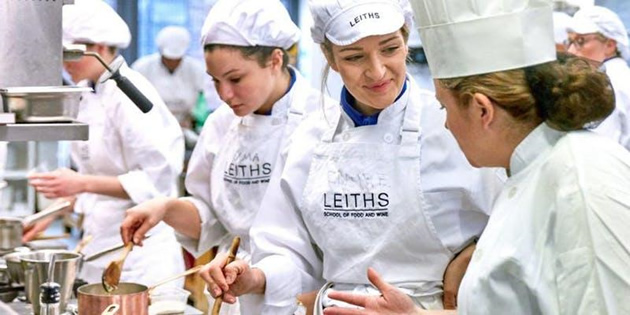 Advertisement

June 29, 2020