Introducing Katherine Brown Curtains and Blinds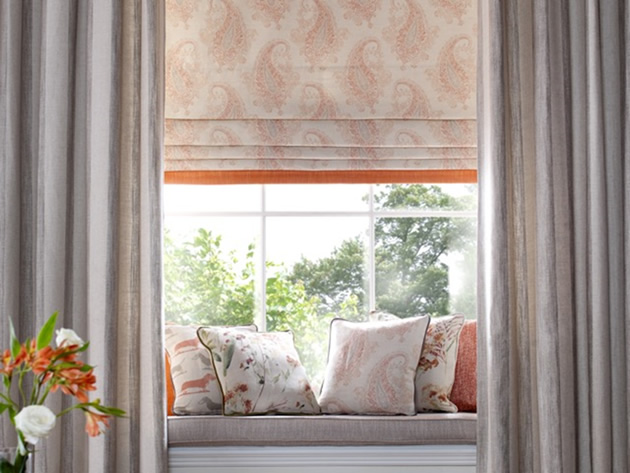 Fabrics by Elanbach
There's nothing quite like new curtains and blinds to update and enhance an interior. It's a great opportunity to add interest to any living space through the use of colour, texture and pattern. And it's that passion that drives the local design duo Katherine and Sara at Katherine Brown Curtains and Blinds.
Katherine, a Chiswick based interior designer who has been helping create beautiful homes throughout West London for the last 12 years and Sara, who spent over 10 years creating stunning window dressings for projects throughout Chiswick and West London whilst at the Fabric House in Teddington have joined forces to provide a full bespoke curtains and blinds service.
They bring together their know-how and experience to help you find fabrics you'll love whilst also providing a bespoke curtain and blind making service. The team is completed with specialist track fitter Chris Tebay of Crest Fitters who provides technical advice and expert fitting of tracks, poles and covered lathes.
Self confessed colour geek Katherine, told us "we aim to make the process of buying bespoke curtains and blinds as easy and fun as possible with our transparent and straight forward approach which we tailor to each individual project. We like to start with a chat over the phone to find out about the style of your property, how many windows need to be dressed and whether the window coverings need to fit within an existing colour scheme. We will then suggest the best way forward which could include our free fabric sampling service, where we source fabric samples for you according to your brief, or for larger projects we may suggest a home visit. We also organise for our specialist fitter Chris to carry out a site survey to take measurements and provide expert advice on fitting options, for even the most tricky windows! In all cases we are very happy to provide an initial quotation at the outset based on approximate window measurements to ensure complete transparency and to enable us to help you get the best from your budget".
"We then handover to our wonderful seamstresses to do their magic whilst we start preparing for the fitting day when Chris returns to hang and dress your beautiful new curtains and blinds".
Sara, whose current obsession is everything patterned, told us "there are so many wonderful fabrics on the market right now from the well established fabric houses who continue to launch new and innovative collections to the explosion of unique independent designers, we just love helping our clients find the perfect fabrics for their homes".
So whether you've already chosen your fabric or are totally overwhelmed by the choice the team are ready to help navigate you through the process! Friendly and approachable, why not give them a call and get your curtain project underway today. Email: sales@kbcurtainsandblinds.co.uk or phone: 07954 377927 / 07398 734937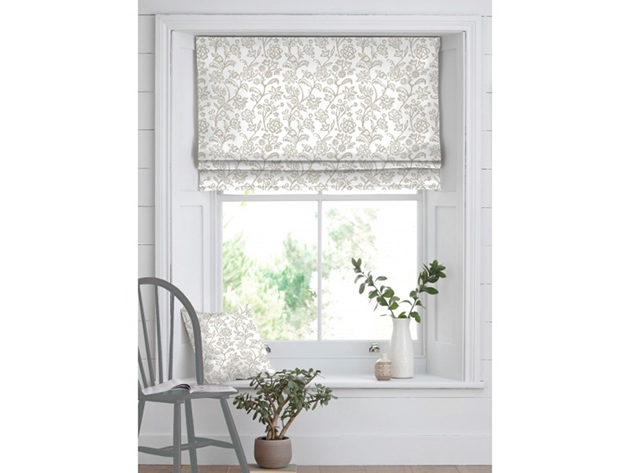 Fabrics by Elanbach
Advertisement
September 29, 2020