Take the short but slow road to strength and fitness (Ad)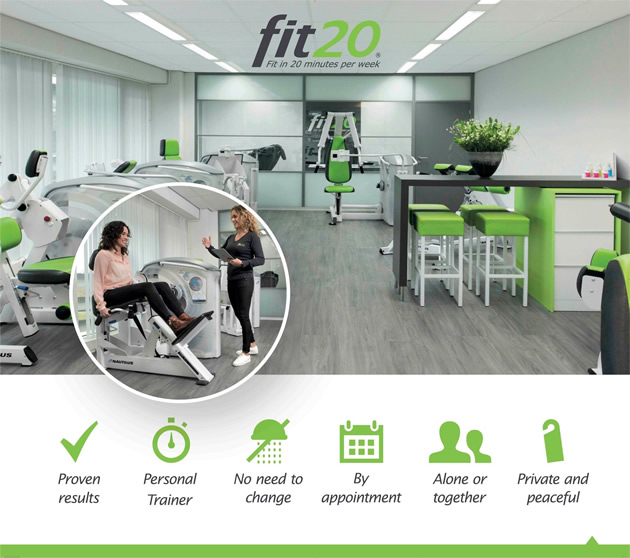 Resistance training involving strenuous workouts of an hour or more several times a week has long been the only known route to reaching peak fitness levels.
For those who lack the time – or the inclination – to spend hours in the gym, fit20 offers a short and effective solution. It involves slow-motion resistance training sessions of 20 minutes, once a week. A personal trainer accompanies throughout, in a climate-controlled environment. And you can do the exercises in your ordinary clothes as you won't build up a sweat. Sound too good to be true?
"It's all about the right amount of intensity," says Attila Leb, Owner and Personal Trainer at the Chiswick fit20 studio. "Just 20 minutes, once a week with our method offers very similar result as going twice a week to a gym and spending an hour each time."
The fit20 concept was developed in the Netherlands in 2009. Since then, fit20 has expanded into a franchise with more than 190 studios worldwide, including the UK. Chiswick is the only one in London.
There has been scepticism that short bursts of high intensity are just another health gimmick. But the fit20 approach is far from that and its efficacy is backed by research. A study involving 14,690 people aged 40 plus attending the Dutch studios showed an increase in strength of between 30% and 50% in the first year, regardless of gender, age or ability.

The results have been reported in the media, most recently in the Washington Post.
Dr James Steele, who was part of the research team, and Associate Professor of Sport and Exercise Science at Solent University, spoke about the benefits of shorter workouts. He said that it was unnecessary to spend hours in a gym performing lots of repetitions to build strength and fitness. What was important was performing an exercise to the point of being unable to complete another rep, what Dr Steele described as "momentary muscle failure."
Using the right method and equipment during our sessions allows us to train all ages and abilities. Our youngest member is 17 and the oldest is 84. We can tailor the training to suit everyone regardless of fitness level.
Members have one-to-one sessions with a personal trainer, which ensures a safe and highly effective workout. Newcomers to fit20 have a free introductory session, beginning with a health assessment. Then, in the first two 20-minute sessions, the trainer will find out a person's capabilities. Each workout involves a circuit of six specialised strength training machines which together exercise the whole body. Motion sensors on the machines track range, rhythm and pace. The trainer uses the fit20 app to record performance and giving constant feedback to improve posture and form.
Importantly and unlike standard weight training, repetitions are done very slowly. This really makes the muscles work harder and allows to achieve "momentary muscular failure" safely. The trainer sets the member a target each week, encouraging them to push that bit further through their comfort zone.
Consistency is crucial for success and Attila and his team works with members to assess the best time for the weekly workouts. People can expect to have better muscle definition after two months and, after three months, experience a noticeable improvement in their strength and posture. The higher the intensity the more likely the workout will stimulate the growth hormone that leads -amongst other things- to higher bone density.
To sum up, fit20 offers a route to long term fitness for all ages that requires much less time and will leave you feeling fitter and stronger.
To find out more or book an introductory session, contact:
fit20london-chiswick.co.uk/free-training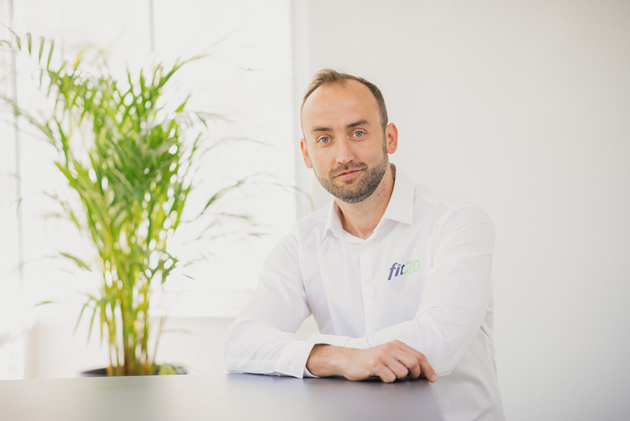 Advertisement
September 22, 2022