Artists Roz Wallis and Keira Rathbone will be working while the market operates (Ad)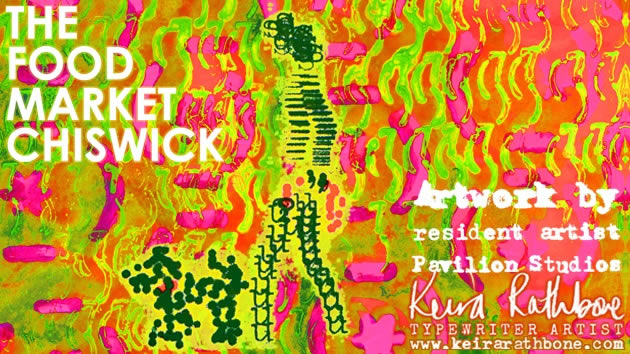 On Sunday 17th October, Dukes Meadows Trust resident artists will join the Sunday Food Market. Roz Wallis will be turning her beautiful pots and Typewriter artist Keira Rathbone will be making her incredible typed images. Shoppers can see the artists working and buy finished pieces.
There will also be the usual range of growers and producers selling high quality fresh and ready to eat, street food.
The market and studios are social enterprises, set up and run by Dukes Meadows Trust. The enterprises fund ongoing improvements to the park and maintenance of the play areas.
Chair of the Trust Paul Davis said "We are excited to bring our two social enterprises together. Both have been crucial in regenerating the park and brought colour and life to the area. Our artists have kindly created some new signs and panels for the market, which will also be on display."
Artist, Keira Rathbone said "It' s brilliant to have been asked to reflect the uniqueness of a community that I'm lucky to have called my home & workplace for over 10 years, with some new artworks for the market. This pocket of Chiswick is the hidden gem that Dukes Meadows Trust have worked to nurture. Playing a part in raising awareness of the studios and artists by creating the decorative panels and giving us a spotlight at the market is a proud moment for us."
The Food Market runs every Sunday 10am to 2pm
Advertisement

October 6, 2021