Heritage Tomato & Burrata Salad - come along on Sunday to get the ingredients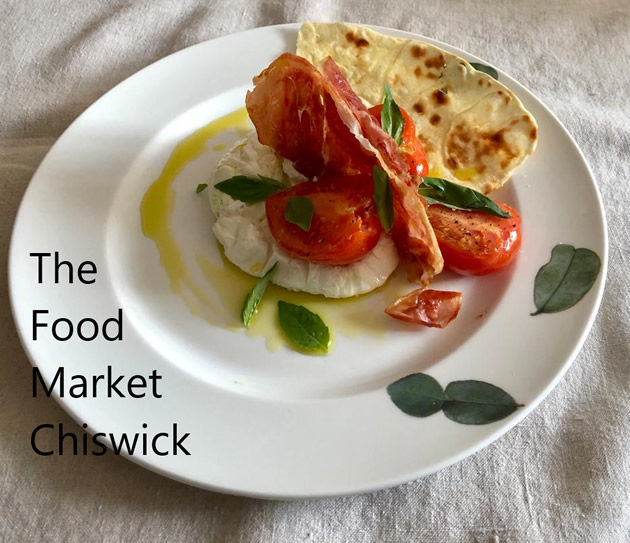 Heritage Tomato & Burrata Salad
Celebrate the arrival of summer with this delicious, light, salad suggested by Fay at Big Wheel Cheese who stocks water Buffalo Burrata, fresh in weekly from Puglia, Italy. Tomatoes are from Ted's Veg, Olives from Thee Olive Tree and Greek Olive oil from Hellenic Deli.
To make the salad
175 g Tomatoes Heritage
15 ml Merlot Vinegar: Mas Portell
30 ml Extra Virgin Olive Oil
2 g Flat Leaf Parsley Picked
2 grams Basil Picked
8 g Red Onion Finely Sliced
25 grams Prosciutto Crudo
1 ball Burarata truffled or normal
Pane Guttiau
Malden Sea salt
Black Pepper
1 . Cut the tomatoes in random shapes. Put into a mixing bowl and season with Malden salt and pepper. Add the Merlot vinegar and olive oil.
2. Add the sliced onions, picked parsley and basil
3. Taste for seasoning and adjust if necessary.
4. Pre heat the oven 180c or heat a non-stick pan on the hob until hot. Put the Prosciutto on a lined tray into the oven and cook until crisp or fry in the non-stick pan until crispy.
5.. Rip the buratta and place in the center of a large plate, Top with the marinated tomatoes ,crispy ham and Pane Guittiau
.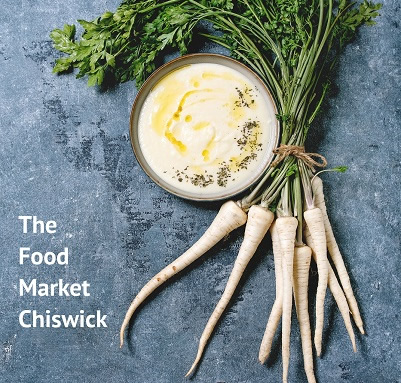 Advertisement
June 4, 2021