Cindy Etsell Coaching will help you get the best out of your career (Ad)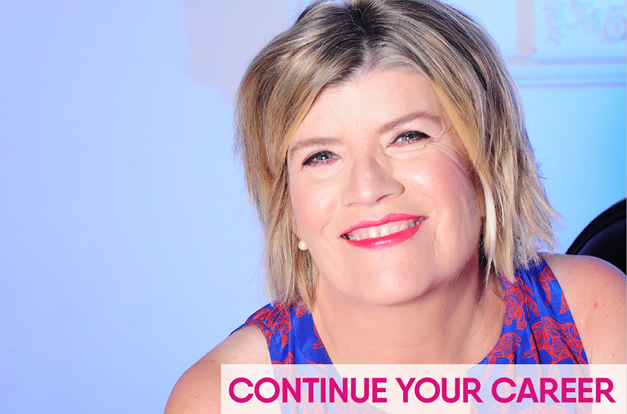 Thinking about what will happen after furlough ends? Would you like to make a career change, get a promotion, or proactively develop your personal career?
At Cindy Etsell Coaching , I take a practical, person-centred approach to coaching, evaluating the clients' needs and priorities, to help them figure out what 'ideal' might look like.
I developed the ability to look for that opportunity and position myself, demonstrating the numerical value I brought to the company. These are skills we foster and develop with clients.
Why Cindy? Within 3 to 6 sessions:
CV that will have talent managers coming to you!
Practical, interview tips – showing the hiring manager the actual value you bring to the business
3 steps strategy to maximise your job search
Negotiating the offer that works for you
What your body language says about you! Real tips on maximising your body language when interviewing, presenting or negotiating
Whether you are feeling uninspired, too young or too old or too stuck… I CAN HELP YOU!
Here is what a few of my clients experienced:
Cindy is a fantastic career coach who really understands how to get the best out of her clients. I worked with Cindy to make a transition in my career at a difficult time, mid pandemic! What really impressed me most about Cindy was her ability to give practical advice and tips relating to my career choices and CV. From the simple things through to the larger development points, I remember Cindy's words of encouragement, solid advice, positivity and great sense of humour, Louise, Head of Technical research SME
Cindy was coaching me, helping with a professional transition. I highly enjoyed working with her. Cindy's very detailed and practical approach helped me refocus and review both my skills and my career, in turn leading to securing my dream job. Cindy was always very dedicated and engaged when coaching me. Her style moved between strategic (long term view where my career should go) and practical (preparations for job interviews, advice on CV etc). Her approach has led me to quick, tangible results. She is also extremely personable and it's a pure pleasure to work with her from personal point of view Kasia, Head of Digital Media
It was a pleasure working with Cindy as she supported me in my job hunt. Cindy has positive energy and she truly cares. She helped me in identifying my North Star and in drawing a strategy to get to it. Most importantly she always reminded me of that North Star when I had a tough decision to make. Cindy was a very supportive consultant and I enjoyed our journey together, Farah International Business Strategy -Tech
If you want to take a human, practical approach to your career, get in touch and let's get you a new role or that promotion you want!
Advertisement
September 21, 2021