We are now open. Both stores are open 7 days a week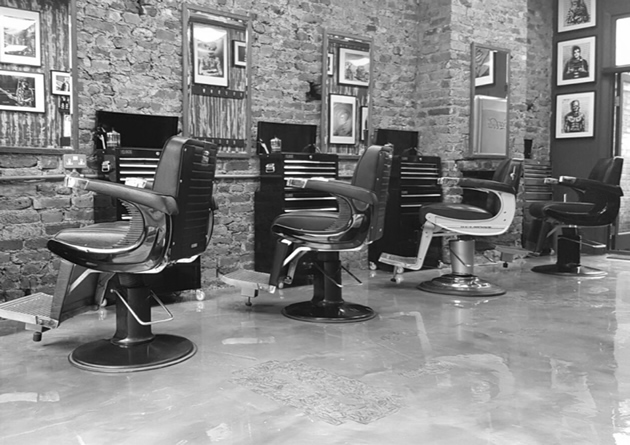 Government guidelines on Covid - 19 change very quickly. We want you to be safe and have all the information you need about coming to the shop. Please download our FREE APP so we can keep you updated on opening times, services, and safety procedures (Please allow all feature so you do not miss out on any important information, Thank you)
BIG JIMS TRIMS - CHISWICK
6 DEVONSHIRE RD
Bookings & Walk-ins 4th - 8th July
Normal Walk-in service Thursday 9th onwards
BIG JIMS TRIMS - CHISWICK
169 CHISWICK HIGH RD
Bookings & Walk-ins (When available)
What we will do to make your visit stress free & safe.
You can relax and enjoy your haircut!
What you can do to make your visit safe.
WASH YOUR HAIR & HANDS BEFORE YOU COME TO THE SHOP
Wear a face mask in the shop.
Do not wear Gloves in the shop. Wash hands or use anti-bac rather.
When you arrive use anti-bac gel or wash your hands straight away before you touch anything.
Hang your jacket and bag up on the hooks provided. If unsure ask a staff member.
No phones may be used in the shop (We will not be able to give stamps on your loyalty card for now, sorry)
Please come alone for a haircut. Leave family, pets, and friends at home.
To complete your booking you will have to tick an affidavit to say that you have no symptoms of #CoronaVirus
You must give us your correct details, name, phone and email so we can get in touch with you if we need to concerning COVID-19.
Please come alone ten minutes before your appointment. If you are late for your appointment your booking may be given to someone else.
The toilet will be closed.
Products
Please do not touch any products or apparel in the shop.
If you need to buy something please ask a member of staff. who will be happy to help you.
Have a great day!
Please see our website for everything we are doing to keep you safe and comfortable when you come for your haircut!
ABOUT US
Big Jims Trims has a WALK-IN & appointment shop BOOK NOW in Chiswick to accommodate all needs, you choose the shop and we will do the rest.
Since 2000, Big Jim's Trims has been one of West London's Top Barbers and Men's Hairdressers.
There is a reason why our customers always come again!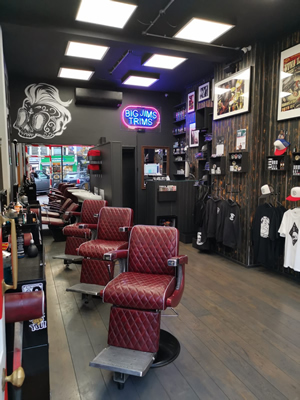 For the few who don't know us, Big Jim's employs professional men's Barbers/hairstylists who can offer a variety of barber services from a haircut & finish to a beard trim and much more.
We are dedicated to offering first-class customer service by giving you exactly what you want at an affordable price.
Children: We also cut children's hair, at Big Jim's we believe going to the barbers should be fun for everyone so that's why all children get a FREE TOY (or candy) after their haircut!
Students: We offer Student discounts. Just show a valid Student card to get your discount.
Seniors: We offer a Senior discount (65yrs & up) Monday to Friday.
Walk-In shop:
Info & Price List: www.bigjimstrims.com/chiswick-walk-in-shop
Follow us on instagram: www.instagram.com/bigjimstrims_chiswick
Appointment Shop:
BOOK NOW: www.bigjimstrims.com/book-online
Price List: www.bigjimstrims.com/chiswick-appointment-shop
Follow us on instagram: www.instagram.com/bigjimstrims_169/
We sell Anchor Jack hair products & apparel anchorjack.co.uk
See you soon.
Big Jims Trims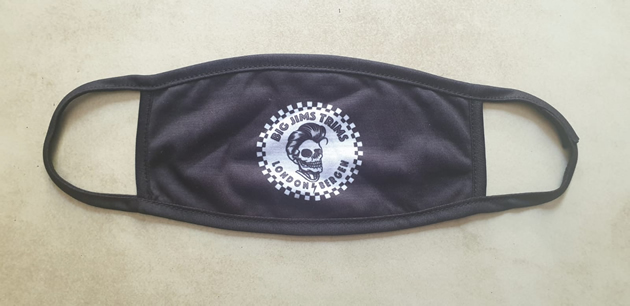 Advertisement

July 2, 2020