Property Related Services in Chiswick
---
This is an independent guide to local property services including surveyors and solicitors based on genuine feedback from Chiswick people.
Give Your Feedback on Local Property Services
Property listing Service

The listings of properties on this site is the most comprehensive for Chiswick anywhere on the internet and the natural starting point for anywhere looking to buy or rent in Chiswick.
We try to list as many properties as we can but for a low fee estate agents can guarantee inclusion and prominence for the properties on their books.
As studies show that up to 85% of property transactions are originated by the buyer or tenant finding details on the internet.
ChiswickW4.com's property section attracts over 1,000 visitors a week.
When you are thinking of instructing an agent check if their properties are listed on this site. If not then ask yourself will they market your property effectively.
If you are an agent and are interested in our premium service contact advertise@chiswickw4.com or call 020 8994 7888
Property Management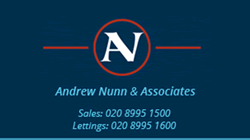 Andrew Nunn & Associates provides a professional and comprehensive property management service acting on behalf of landlords ensuring their investment properties are properly maintained. Our management service is tailored to each individual client and ranges from advice on current lettings legislation, arranging repairs through trusted tradesmen to complete refurbishments of bathrooms and kitchens. Our property management team are based in Chiswick which helps facilitate dealing with emergency call outs and handling our quarterly property inspections. Call us today for an informal discussion about our service and find out how we can make a difference.

The Clock House, 66 South Parade
Chiswick, London W4 5LG
Tel: 0208 995 1500
www.andrewnunnassociates.co.uk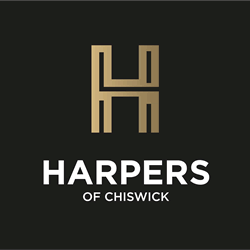 Expertise, purposefully applied… Harpers of Chiswick are a Chiswick based residential property consultancy that provides in-depth experience in the disciplines of estate agency, residential lettings, property management, holiday guardian, home assist, key holder, property staging and interior design – a blend of expertise not commonly found in high street estate and lettings agency businesses.
www.harpersofchiswick.com
020 8995 2030
enquiries@harpersofchiswick.com
More Property Management Services in Chiswick
Removal Companies



At Economic Moves our aim has always been to provide a personal, but professional service to home and business movers. We move people and businesses nationwide … and back again! But mainly from Chiswick, Ealing, Acton, Brentford, Hanwell, Holland Park, Fulham, Notting Hill, Kensington & Chelsea, Kew, Putney, Richmond, to anywhere nationwide.
Economic Moves is now in its 25th year and we attribute our success to a highly personal service, combined with well experienced and equipped staff, all of which have great experience within the removal industry and take a personal approach to each and every move undertaken.
We provide moving and storage solutions for all needs. From a single item, to a full house inventory, to specialist items such as grand pianos.

Read Economic Moves Google reviews by clicking HERE
www.economicmoves.co.uk
0800 590 221 or 020 8742 7277
More Removal Companies in Chiswick
Please note these listings are suggestions from site members which we believe to have been made in good faith. We will not include listings of businesses or services which receive consistently unfavourable reports from site members. The listings do not constitute a recommendation by Neighbour Net Ltd.