What's the latest news from the Chiswick property market? Estate agent Horton and Garton share local market insight. (Ad)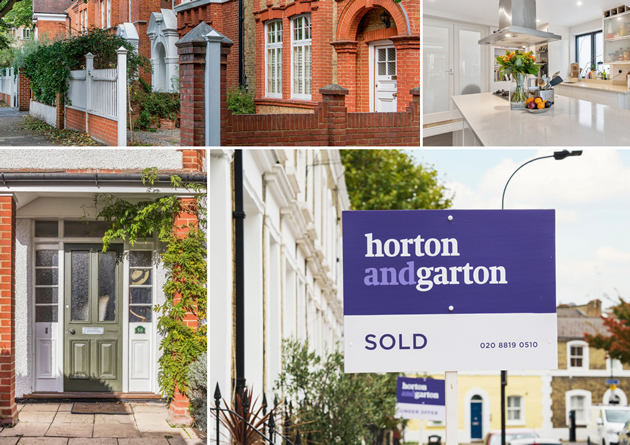 With many placing their plans to move on pause in the final months of 2022 there was an evident slowdown in activity across Chiswick throughout December, in stark contrast, 2023 has begun with a new energy and enthusiasm amongst those planning to move.
Chiswick Sales Market
Now back in the office after a restful break, we're already seeing an increased appetite and receiving calls from buyers and sellers who've spent the time away from their usual activities hatching plans for the year ahead. Buyers and sellers alike have seemingly repositioned themselves and are gearing up to push ahead with their plans to move house in 2023.
As activity in the property market returns in the coming weeks, those planning to move should be alert to the fact that waiting too long could mean they may miss some of the best opportunities of the year.
Sellers can find an advantage in getting ahead of the curve listing their home, avoiding getting lost in the masses that often choose to wait until we're a few months into the year, and buyers will find that sellers active now are serious about their plans to move meaning there's greater clarity and decisiveness.
Property prices
Chiswick continues to be incredibly resilient from a pricing perspective but there will be a certain level of adjustment. The most sought-after properties in the most exclusive locations will continue to command premium prices and retain a 'scarcity value' but sellers in the peripheries might have to explore a compromise on value as the local market finds its new normal.
Given the climate there is likely to be some level of hesitation in decision making as home movers are more considered in their approach, taking heed of external factors. This said, a more stable and predictable marketplace is warmly welcomed by all those planning to move in 2023.
A busy lettings market
Whilst the final weeks of the year are traditionally a quieter time for sales and lettings, in 2022 Horton and Garton's lettings team were incredibly busy in December and this momentum has carried forward into the New Year
This busyness has been fuelled by several factors: Some sellers who were unable to sell their homes in the final months of 2022 decided instead to rent their property to tenants as an interim solution, adding more properties to the market.
Despite the welcome influx of new lettings properties, there continues to be an imbalance as the number of prospective tenants continued to grow. December is traditionally one of the quietest months for lettings but with many buyers putting their plans on hold, the lettings market saw further increase in potential tenants. In fact, the number of people enquiring about homes to rent in December 2022 was up 23% on December 2021, according to Rightmove.
It's clear that as demand for property to rent continues to significantly outweigh the supply of homes to the market and we expect the lettings market to continue to be incredibly busy and fast moving in Chiswick as we move through the first months of 2023.
Planning to move in 2023?
If you're planning to move in 2023, please do get in touch. Our team would be delighted to discuss your plans in greater detail, without obligation.
Advertorial

January 6, 2023