West London Estate Agent, Horton and Garton share an update on the Chiswick property market with additional input from a local financial advisor on the current mortgage market (Ad)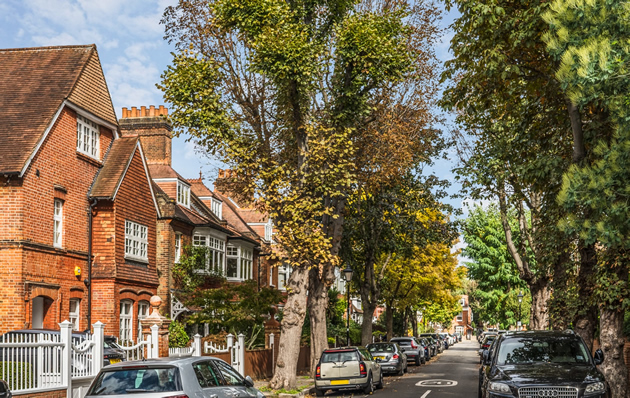 As we move through the final months of 2022 there's a cool down taking place, not just the weather, but in the property market too. Despite this, the Chiswick property market is very much still active with new listings, offers being agreed, and transactions taking place just as regularly as they have been throughout most of this year, it's just that now, things are a little less frenzied.
Property prices in W4
Where previously there was a far greater buyer demand for property than the number of homes available to buy, this dynamic has begun to level and is increasingly balanced. The demand for houses and flats has also seen a levelling as there is increased appetite from those downsizing; we're experiencing steady demand for all property types.
According to Rightmove, properties in W4 had an overall average price of £1,077,874 over the last year, increasing from last month's average year-on-year property price across Chiswick, which was £1,033,114. Having assessed the data released by the Land Registry, Rightmove shared that sold prices in W4 over the last year were 6% up on the previous year.
This though is focusing only on properties that have already sold, moving forward we do not expect to see such strong levels of price growth as the market adjusts and finds its new 'normal'.
Serious buyers only
The volume of buyers searching for a property to buy in Chiswick has significantly reduced over the past few months as economic and political headwinds have now reached the local property market. This said, those that are out searching for a property to buy in W4 are incredibly serious and committed buyers, acting swiftly and decisively when they identify a property they like.
For vendors this means that less viewings are taking place, and whilst this might make some wonder if now is a good time to sell, the answer is yes – if you are selling for the right price and with motivation. Overpriced, speculative sales are unlikely to see much interest in the current climate.
Those buyers who are out looking for a place to buy will be met with some excellent new options such as this property, just listed, on Corney Road. With 5 bedrooms, a large garden, period features and the potential to extend (subject to necessary permissions) – listings such as this have been incredibly scarce over the past 12 months, and continue to be unlikely to remain available for sale for very long.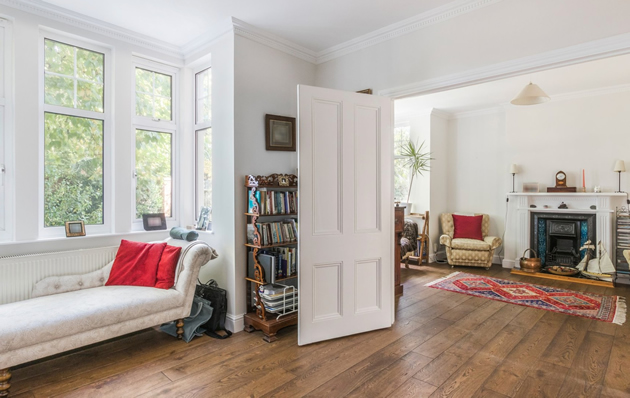 Navigating a changing market
Given that the buyers actively searching for property to buy are serious and committed to finding a home, vendors should consider every offer carefully. Estate agents are all too aware of the first offer 'curse', when sellers are often loathed to accept an early offer believing they might be able to secure a better figure. That early offer is often a very good offer, and the seller might find themselves having to accept a lower figure down some time later, should they choose to reject a strong offer at the beginning of marketing.
In a changing market it's wise to listen to the professionals who work in the market day in day out. The more seasoned estate agents among us will have seen several market cycles and be able to offer rounded advice.
Similarly, if you're seeking to borrow money to buy a property, speaking to a mortgage broker can ensure you gain the very best option available for your circumstances.
Mortgage market update from James Muncaster of Chagnon Finance
Following the fall out of the Mini Budget, the well-publicised increase in mortgage rates has peaked. Since the change of power in the Government and more fiscally responsible policy, banks have started the reduce mortgage rates. Already in the past week, 5 lenders have announced rate cuts to fixed rate mortgages. Some of these reductions have been by as much as 0.5%. Based on the SWAP Rate markets (How banks base their lending rates), there is more room to go, so we could see a good end to 2022, which will be welcome! We are not going to see 1% or 2% rates but if it is 4-4.5%, then that is much more palatable.
There is also better news on forecasted Base Rate rises and even with an expected 0.75% rise, it means that Tracker Rates and Discounted Rates, which are much lower, have improved value and well worth a conversation.
To speak with Horton and Garton regarding your plans to buy, sell, let or rent a property in Chiswick please do get in touch.
Advertorial

November 9, 2022