With great fondness, local estate agent Horton and Garton remember some of the times Her Majesty Queen Elizabeth II visited West London.(Ad)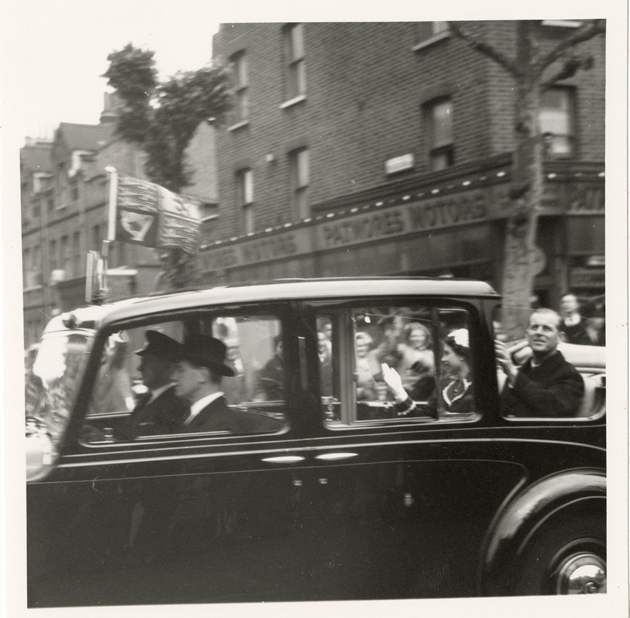 For more than 70 years, Queen Elizabeth II has been a figure in our lives, the only reigning monarch most of us can remember. Since her passing, heart-warming tales have come to the fore from those who met the Queen or attended an event where she was also present, with others sharing memories of visits or her passing through on a Royal tour.
From presenting the Jules Rimet trophy to England's World Cup winning captain Bobby Moore at Wembley in 1966 to joining the Golden Jubilee celebrations at Gunnersbury Park in 2002 – Queen Elizabeth visited many areas of West London during her reign.
1946
With Buckingham Palace just over 6 miles from Chiswick High Road, it's possible that a young Queen Elizabeth will have visited the area during her childhood but her first official visit closer to our patch of West London came in November 1946 when the then 20-year-old Princess Elizabeth was guest of honour at the prizegiving at Burlington School in Fulham.
1953
During her 70-year reign, she made several further official visits to West London. The area saw huge celebration to mark her coronation in 1953; there were many street parties, with Hammersmith Town Hall decked in bunting and streets strung with flags and messages of goodwill. And whilst the coronation was televised, so few people had television sets at the time, that live screenings were organised locally.
As shown in this photo that Horton and Garton pulled from the archives at Hammersmith and Fulham Library, two days after the coronation, Queen Elizabeth ll and the Duke of Edinburgh drove through Hammersmith in an open-top car. The 'state drive' included Askew Road in Shepherd's Bush and King Street, Hammersmith. Large crowds amassed along the route to cheer the new monarch, with many more hanging out of windows to get a glimpse as they drove past. The Queen also visited Chiswick Sports Ground during her coronation tour in 1953.
1955
Two years later, on 6 June 1955, the Queen made an official visit to Hammersmith Hospital, in Du Cane Road, White City, where she met staff and students at the postgraduate medical school, following in the footsteps of her grandfather, King George V, who had opened it in 1935.
1969
Known to be incredibly fond of dogs and indeed all animals, Queen Elizabeth II was royal patron of the Kennel Club, which organises Crufts and she was the first reigning monarch to visit the Crufts Dog Show when it was help at the Olympia exhibition centre in West London on February 9 in 1969.
1977
West London has widely celebrated each of Queen Elizabeth's jubilees; during her Silver Jubilee arrived in 1977, celebrating 25 years her reign, there were no fewer than 42 street parties in Hammersmith and Fulham on 6 June 1977, and a further 36 later in the week to mark the occasion.
1985
As was fondly revisited last week by Rupa Huq, MP for Ealing Central and Acton, in 1985 The Queen headed west to officially open Ealing Broadway shopping centre, another visit to West London that remains in many local resident's memories.
A quiet force of national stability, Queen Elizabeth II was a constant and often comforting presence in our lives. Reminiscing and sharing stories has been a wonderful way to remember her life and long reign.
As with many of our industry colleagues, Horton and Garton will be closed on Monday 19th September, the day of Her Majesty The Queen's funeral. We will reopen Tuesday 20th September as normal.
Advertorial

September 15, 2022