Paul Cooney gives his predictions for the months ahead (Ad)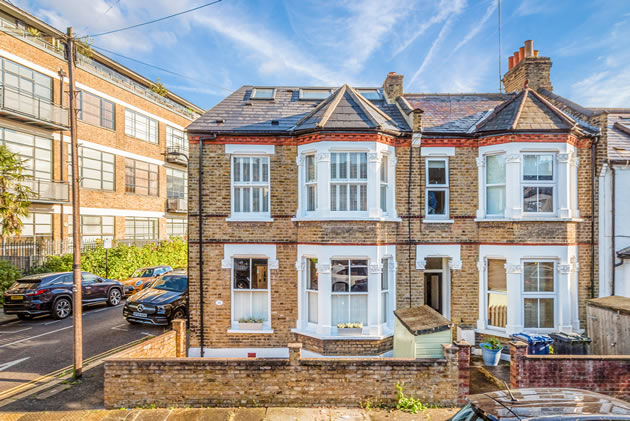 The summer is now a distant memory, and as we move into the cooler months with Christmas ever closer, local estate agent Paul Cooney, Director of Horton and Garton Chiswick, explores the impact of a late blooming autumn market and what this means for Chiswick property in the months ahead.
Late blooming autumn market
Traditionally estate agents expect to see a bounce in activity in the autumn, with sellers bringing their homes onto the market following the summer break. True to form, 2021 has once more bucked the usual trend and September was in fact quiet in terms of new properties being listed for sale.
A recent report highlighted that new property listings were down every month when compared to the same period in 2019: down 6% in July, down 13% in August and down 8% in September, even though demand has remained strong from buyers.
Horton and Garton are continuing to receive calls and emails from buyers eagerly seeking a home in West London - from September 1st to 17th October, we registered a staggering 240 new buyers across our offices.
As we've moved through October there has been an increase in seller activity, yet there remains to be an imbalance. Those houses that have come to the market and are correctly priced have often received offers from multiple buyers and only remained on the market for a few weeks.
Whilst it seems as though some sellers are now biding their time, waiting to see what the new year brings perhaps, with the appetite so strong from buyers those who are acting now are enjoying a choice of buyers and are largely achieving their asking prices. At the time of writing, our two most recent agreed sales in Chiswick achieved 100% and 97.4% of the asking prices.
Selling and buying at the same time
Managing two transactions to move forward in harmony can be stressful, even more so when the availability of homes to buy is limited, adding pressure to the situation.
If you choose to put your property on the market only after you've found something to buy you might face several challenges, and if you're under pressure to sell quickly to secure the property to buy you could find yourself having to accept a lower offer.
In a competitive market, those who are already under offer or who have sold their previous home are deemed to be in a far stronger position than buyers who are yet to put their property on the market for sale.
Additionally, for financial planning purposes selling before you look for a property to buy can help ensure you have an accurate budget for your onward purchase.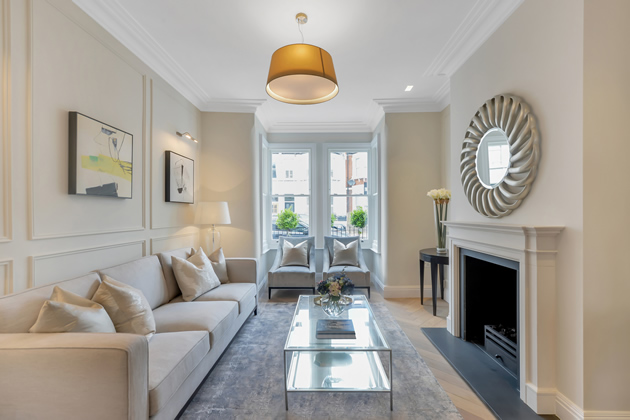 The outlook for Chiswick property
Looking forward, the outlook for Chiswick property remains unbalanced. The demand from buyers is unlikely to suddenly drop, with W4 remaining to be one of the most desirable places to live in all of London.
And with the continued appetite from buyers, there will not be the usual slow down over the festive period. As we experienced through the summer, which is traditionally quieter, there are buyers actively searching around the clock for their home, many remain in rented accommodation.
Well priced properties are selling within a matter of weeks, some even within days of listing, meaning there is still the opportunity to find a buyer this side of the festive break.
For sellers, there is huge merit in marketing their property for sale in the coming months. Whilst the physical action of moving home might not happen until the early part of 2022, sellers can enjoy a position of clarity over the Christmas holiday and the ability to make forward plans.
West London estate agent
With over 14 years of experience selling property across West London, independent estate agents, Horton and Garton have a long and impressive track record of success.
If you're looking for an effective and professional local estate agent to sell your property, please do get in touch on 020 8996 5120.
Advertorial

October 22, 2021