Video interviews with past clients of the agent who focuses on service when successfully selling homes across W4. (Ad)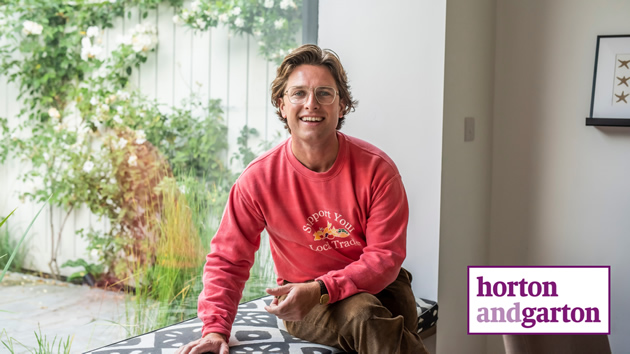 It's no secret that estate agents will have multiple property listings on their books at any one time, those selling their homes accept this to be the situation but can sometimes be left feeling as though they're not prioritised.
Having sold properties across the area for over 13 years, longstanding West London estate agent, Horton and Garton have an impeccable track record of giving their clients a seamless, stress-free, and ultimately successful service. When Horton and Garton Chiswick was opened by Paul Cooney almost 5 years ago, one of the motivations was to raise the bar in terms of the service provided to sellers in Chiswick, and to improve the experience for buyers too.
Horton and Garton Chiswick are known for their stunning property marketing and remain at the top of the Rightmove rankings amongst local agents in terms of the number of views our listings receive online each day, setting the standard for property marketing in W4.
Whilst how a property is presented digitally is hugely important for gaining interest, for viewings to be booked and ultimately achieving the highest possible sale price, this must be supported by an expert team who deliver an exceptional service.
Now having received a considerable number of 5-star reviews and being shortlisted once again for the Best Estate Agent ESTAS Award in 2021, we're proud of the service we provide and know our ethos is having a positive impact on the property market in Chiswick.
Keen to ensure we're maintaining the high level of service we set out to provide, we recently sat down with sellers Emma and Peter.
Having previously dealt with other agents, Emma and Peter highlight that the energy, dedication and exceptional communication are what made selling their property with Horton and Garton to be such a great experience.
Having open lines of communication is incredibly important, something perhaps undervalued in the industry generally. A lack of communication can leave a seller feeling disheartened, out of touch and ultimately as though their sale is no longer a priority. Those who've worked with us can attest, we're more likely to be accused of over communication, keeping everyone fully informed throughout the process of selling.
Sellers should also have a vested interest in the service that potential buyers are receiving from their representatives. A good agent can enhance a buyer's experience, achieving a better outcome for all parties. We spoke with Lucy, a buyer who we matched to the perfect property off-market.
At any one-time Horton and Garton Chiswick work only with a small, hand-picked selection of properties, ensuring they can give each seller and their property the appropriate amount of attention and this often results in connections being made, matching buyers to properties off market.
With over a decade's experience selling properties in Chiswick alone, leading the team, Paul Cooney provides sellers with guidance which can prove invaluable not just when looking for a potential buyer but beyond, managing all transactions himself, through to completion.
Paul is available to discuss your plans to sell your Chiswick property, without obligation, on 020 8996 5120.
Advertorial

October 6, 2021