Christian Harper of Harpers of Chiswick explains (Ad)
While the majority of private rented homes are of good quality, offering safe, comfortable accommodation for families; the condition of more than half a million properties pose an imminent risk to tenants' health and safety, coupled with the threat of sudden eviction hanging over them.
The Government has just published a White Paper, A Fairer Private Rented Sector, setting out plans to fundamentally reform the Private Rented Sector. This policy paper promises a fairer deal for tenants via the proposed Renters Reform Bill.
The Bill fulfils a commitment to replace Section 21 'no fault' eviction notices with a tenancy that gives renters peace of mind so they can confidently make their rental their home.
It will also be made illegal for landlords or agents to place blanket bans on renting to families with children or those in receipt of benefits and even covers pets.
Q What impact will the proposed legislation have on the rental market in Chiswick?
For landlords with properties in Chiswick - "This legislation will lead to a significant change in who remains or becomes a landlord. Currently a high percentage of landlords are 'circumstantial' landlords, rather than long term investment landlords. Clients that decided it was easier to let their home rather than to sell it or they couldn't achieve the right price when trying to sell so let the property instead. Having no ability to determine when to cease renting and sell again will (realise the capital) will make lettings less attractive for most."
For tenants currently renting in W4 - "Rent increases will only be possible at controlled stages and the tenants will have the right to stay in the property until they wish to move, even if that's a lifetime."
For tenants looking to rent in W4 - "Chiswick property is already at a very high standard, so it will not have a specific impact in comparison to the prime London areas."
Q Will it still be worth renting out your Chiswick property?
"If you are looking for a long-term investment that you are happy to capitalise at no fixed point in the future, Chiswick property investment is still excellent."
Q What about landlords rights? Will it make it more difficult for landlords to evict anti-social tenants? Or tenants in arrears?
"This legislation is not specific to Section 8 eviction, so it will have no impact to the current arrangements however the determination of anti-social behaviour will need to pass scrutiny of The Courts rather than just an opinion."
Q Why have landlords been banning children and people in receipt of benefits?
"Families that move into flats can make more noise and grumpy neighbours are more likely to complain. Some landlords feel that children are more likely to mark the walls and cause accidentally damage, so prefer letting to couples or single people. In regards to benefits, the Government caused this issue themselves…Councils advising tenants to remain in a property until evicted in circumstances when the landlord wanted the property back. If the tenants left before eviction, they would lose the right to claim further housing benefit, as they were deemed to have made themselves homeless. An absolutely ridiculous situation."
Q Does the Policy Paper cover pets?
"It does. It doesn't cover the full details; however the aim is for landlords to be forced to accept Britain's beloved cats and dogs!"
Q What is a no-fault eviction?
"When a landlord asks for his/her home back at the end of a tenancy or uses a break clause. A Section 21 notice is served, giving two months notice for vacant possession. No reason is required. They may wish to sell, refurbish or just want more rent and the current tenant doesn't agree."
Q What impact will this have on landlord rights?
"Negative, but generally better for the population as a whole."
Q A new Private Renters' Ombudsman will be created to enable disputes between private renters and landlords to be settled quickly, and at a 'relatively low cost' without having to go to court." Q How much will it cost?
"The exact costing hasn't been given but I would imagine it will be a small, say £20 per annum per property. The real cost could be significantly more. If a landlord makes a decision and the tenant doesn't agree, they will be able to seek assistance from this Ombudsmen who will then cast the final decision. As the scheme is not optional, the landlords will have to sign to agree to these terms in the first instance."
Q A new property portal will help landlords to understand, and comply with, their responsibilities as well as giving councils and tenants the information they need to tackle rogue operators. When will the new portal be available?
"It is typically about six months before the official launch. However, it is my job to advise my clients and I will not be expecting my landlords to go to any website. Gill and myself (husband and wife team) will have full knowledge of these changes and will ensure that all of our landlords are fully compliant and briefed well in advance.
In all honestly 100% of my landlords are legally compliant now and the only change that I would need to make to our entire portfolio is to adjust the rent increase/decrease clause in our tenancy agreements.
We are already ARLA members (Association of Residential Lettings Agents Propertymark Protected) and hold all of our tenants' deposits in the Government DPS scheme. We are fully insured, members of ICO and SIA Government approved businesses, and our clients' money is protected by RICS. All well ahead of the suggested compliance set out in this white paper."
I believe that our industry should have been heavily regulated years ago.
Christian Harper
Harpers Of Chiswick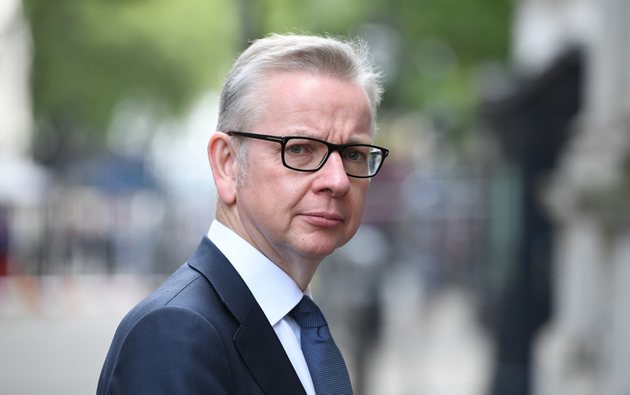 Advertorial
June 18, 2022