Fuller's disposing of Mawson Arms/Fox and Hounds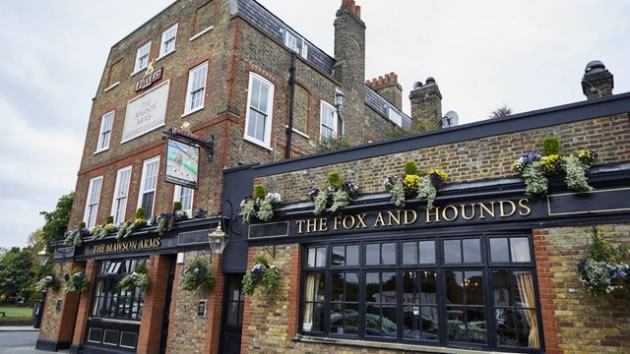 The Mawson Arms/The Fox and Hounds. Picture: Fuller's
The Mawson Arms/Fox and Hounds pub is not going to reopen after being closed since this March, Fuller's have confirmed.
The pub had two names because it was formerly two different establishments that were knocked into one. It is in a Grade II listed building dating back to the 18th century and was the residence for a time of the poet Alexander Pope. It is adjacent to the Griffin Brewery site for which it served as the brewery tap although was not part of last year's sale to Asahi.
The pub kept unusual hours closing at 8pm as brewery staff made up much of its custom.
With Fuller's having moved out of offices on the Griffin Brewery site into new premises at Pier House on Strand on the Green they made the decision to put the site on the market.
It is believed that the location near the busy A4 makes it less likely that a buyer willing to continue operating it as a pub will be found particularly in the current difficult circumstances for the trade.
Commenting on the closure, a spokesperson for Fuller, Smith & Turner, said: "The Mawson Arms is an integral part of the history of Fuller's – so as you can imagine, this is not a decision we took easily. However, following the sale of the Fuller's beer business to Asahi, and the move to our new offices at Pier House in Strand-on-the-Green, we took the decision not to reopen the pub.
"The George & Devonshire, our tenanted pub just a few yards away, continues to thrive but The Mawson, along with the adjacent former offices, is earmarked for sale."

June 28, 2020