Tell investors in new gastro pub to expect Summer launch
Speculation is growing that the company behind the proposed gastropub on the former Carvosso site at 210 Chiswick High Road, may delay their planned opening date. Concerns about current trading conditions in the restaurant industry have prompted the postponement.
Originally they were reportedly hoping to launch in April but a July opening is thought more likely. They are telling potential investors that they are hoping for an improved situation by this point.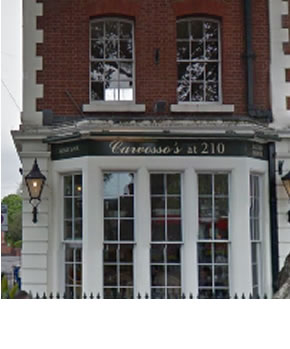 Ducalian Capital Ltd, a venture capital firm set up to invest in operational real estate with a particular focus on pubs, sought to raise £5.75 million to acquire and refurbish the freehold pub in the prime location. It has currently raised over £4.55 million of investor capital but is still short of its target. The company originally planned to open the bar in April 2018 after some refurbishment.
However, South West Leisure ("SWL") which is raising money to finance the acquisition and redevelopment, says in a report referencing the current downturn in trade in the hospitality industry that, "The Chiswick property is not expected to reopen until next July by which time things might have improved. Importantly though, with the ownership of the freehold, it has the advantage over most of its competition of not paying rent."
We have emailed Ducalian to ask for an update and will report back if we hear from them. We also tried calling the head office but calls did not go through.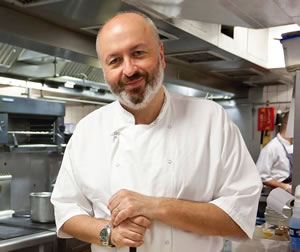 Henry Harris
The premises has now been lying idle for several months. The company formed to acquire, refurbish and operate the project plans a wine/cocktail bar, alongside a restaurant focused on casual dining. Successful chef Henry Harris (Bibendum, Harvey Nichols Fifth Floor restaurant and Racine) is tasked with the menu side of the operation. Henry Harris was Chef Director for the Soho House group at the time High Road House was established in Chiswick.
Ducalian agreed terms off market to buy the freehold for £3.75 million with vacant possession
EIS advance assurance (tax relief for investors) was received and contracts were exchanged on 30 July 2017 with the purchase completed on 22 September 2017.
Ducalian recently acquired the Truscott Arms in Maida Vale for £5million after rent and rates rises forced the existing owners to sell.
The Carvosso's site has a total area of almost 6,000 sq feet and is situated in a 17th century building that was converted from a former police station and stables into a large bar, two restaurant dining areas, a sitting room and four private function rooms, all wrapped around a stone courtyard.
February 24, 2018