As Villa di Geggiano becomes the UK distributor for wines from his Tuscan vineyard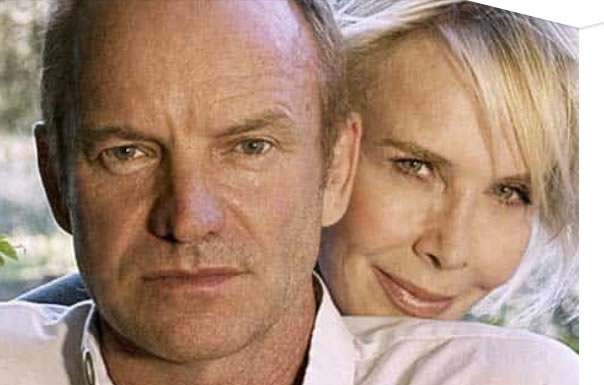 Rock star Sting is sending a 'message in a bottle' to Chiswick.
Italian restaurant, the Villa di Geggiano, on Chiswick High Road has become the UK distributor for wines from the Il Palagio Tuscan vineyard owned by the multimillionaire musician and singer and his film producer wife Trudie Styler.
Several wines in the range, such as Roxanne and When We Dance as well as Message in a Bottle, are named after Sting songs.
Owned by the Bianchi Bandinelli family, Villa di Geggiano, which has exported its Chianti Classico wines to the UK since 1725, recreated its sprawling Tuscan estate in restaurant form on Chiswick High Road four years ago.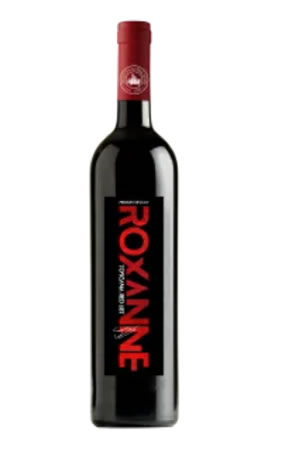 Il Palagio Sting Roxanne Rosso wine £17.00 approx
The Villa di Geggiano estate in Italy is close to the estate owned by Sting and his wife, and a friendship developed. As a result, the Villa has become the exclusive UK distributor of the Il Palagio wine range, along with the olive oils and honeys made at the estate.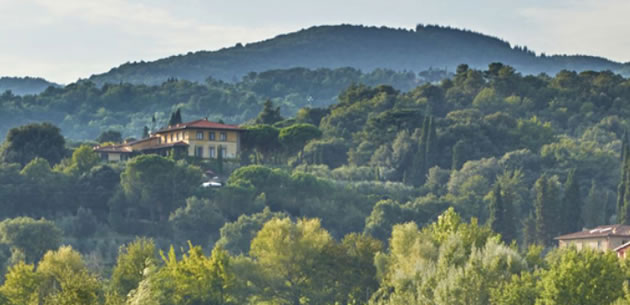 Sting and his wife Trudie Styler had been searching for a small-scale distributor with a shared ethos and decided to partner with their Tuscan neighbours at their London address.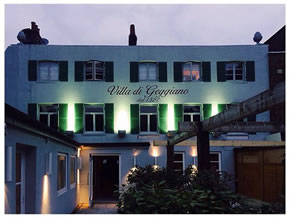 Born Gordon Sumner, Sting and Trudie bought the 350-hectare Il Palagio estate, in the Chianti DOCG, in 1999 while searching for a holiday home in Tuscany rather than a wine project. At the time the villa and grounds were in a state of disrepair.
Having enlisted the help of US biodynamic winemaking and viticulture consultant Alan York, Sting set about replanting the vineyards from 2001 to 2003.
His first wine was a Super Tuscan-style blend called Sister Moon, inspired both by one of his songs and the significance of the moon in biodynamic viticulture.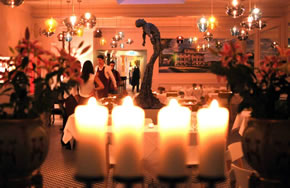 The interior of the restaurant
Today, Sting and Styler produce a range of nine wines, including a white and rosé made from a mixture of locally-sourced grapes and estate-grown fruit from 13 hectares of vineyards.
Roxanne is made from 90% Sangiovese and 10% Cabernet, while Message in a Bottle is crafted from 84% Vermentino, 14% Sauvignon Blanc and 2% Trebbiano.
One of the most recent additions to the range is an IGT sparkling wine made from a blend of Vermentino and Chardonnay.
"Wine is a great communicator – storytelling and wine drinking and song writing are pretty closely linked," said Sting in a 2017 interview.
The Villa di Geggiano in Tuscany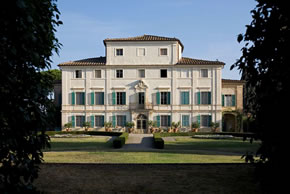 Andrea and Alessandro Boscu Bianchi Bandinelli are the current proprietors of the Villa di Geggiano, near Siena, which has been in their family since 1527. The Villa was declared a National Heritage site in 1976. The family says its vineyard was producing wine and exporting it to Great Britain in 1725.
November 1, 2019