Local station not being served by new semi-direct Hounslow service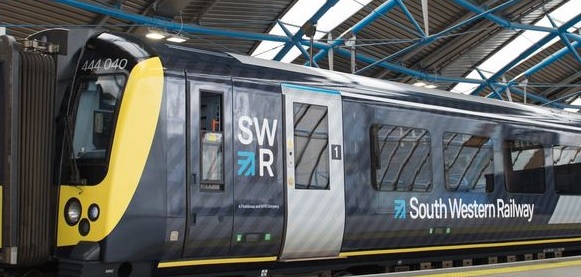 South Western Railway are currently consulting on proposed timetable changes which are to be brought in at the end of next year.
Under the revised timetable the regularity of service at Chiswick and Kew Bridge stations remains broadly the same but due to rerouting some direct connections with destinations such as Feltham and Staines look set to be lost.
In addition a new semi-direct fast service is to be introduced between Hounslow and Waterloo operating all day Monday to Saturday but this will not be stopping in Chiswick and will only serve Brentford, Putney, Clapham Junction and Vauxhall.
The new timetable shows 6 trains per hour on the Hounslow Loop but two of these will be the fast service. All trains stopping at Chiswick now come from Whitton rather than Staines reducing the number of stations served directly by the station.
The number of suburban services, particularly on the Windsor Lines through Clapham Junction on the Main Fast Lines, has been reduced to allow more services to be fitted into the timetable. In the afternoon peak the number of additional services running through Clapham Junction on the Main Line and Main Suburban Lines increases by 15 compared to today. Most Saturday services are the same as the off-peak Monday to Friday service. On Sundays, as now, maintenance work between Wimbledon and Waterloo limits the number of trains SWR can operate until lunchtime, but an enhanced service is provided in the afternoon on many routes.
In the morning peak overall, there will be 17 additional peak services arriving into Waterloo compared to today. In the evening, there will be an increase of 19 peak services departing Waterloo. This combined with the lengthening of many other services compared to today provides an overall increase in peak capacity by 27%.
South Western Railway is set to hold 'meet the December 2018 timetable team' sessions at stations so passengers can meet the people behind the timetable developments.. A number of stakeholder events will also take place and a schedule of these events will be published online and at stations as soon as they are finalised.
Andy Mellors, Managing Director for South Western Railway, said, "Our network includes some of the busiest routes and stations in Europe and it is therefore crucial that our timetable optimises use of the infrastructure we have available.
"At the same time, we really want to encourage as much feedback as possible on our proposals so that we can implement a timetable that truly meets the requirements of our passengers and the communities we serve."
We asked South Western Trains about the rationale of not stopping the fast service at Chiswick and the loss of direct connections from the station but have yet to receive a response.
The consultation and full timetables are available to download.
The current consultation closes on 22 December 2017.
Comments may be sent via email to timetable.feedback@swrailway.com


November 2, 2017