'Indefensible' that local councillors haven't been shown any plans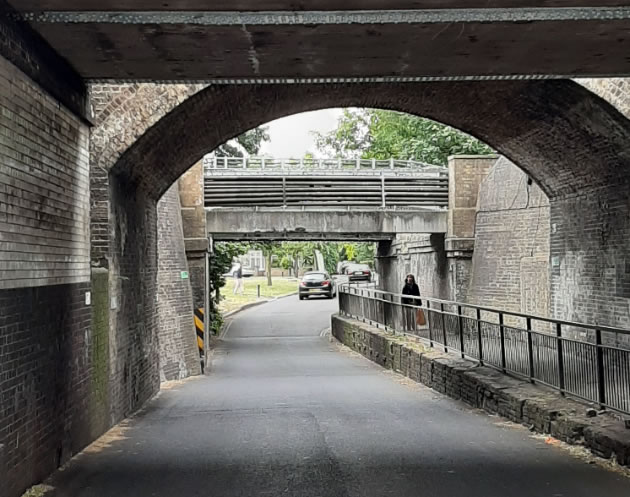 Fisher's Lane underpass
The plans by both Ealing and Hounslow Councils to restrict traffic on a number of roads in Chiswick have caused considerable controversy and raised a number of issues about the level of consultation and indeed the role of local representation.
As a Southfield Councillor in Ealing, the actions of the neighbouring Hounslow Council would usually have little impact, but the views of my colleagues and myself were solicited about the changes to Turnham Green Terrace (TGT).
Locally Southfield's Liberal Democrat Councillors have always been very supportive of measures to increase cycling and indeed walking. Cars are necessary of course, but one cannot ignore their negative impact on pollution and the air that we breathe. There are also huge health benefits to people leading more active lives. For the record we said we were broadly supportive of the restrictions, and based on considerable research, did not accept that the measures would be necessarily detrimental on the retail businesses on the Terrace.
The debate has moved on, and in fact the changes on Devonshire Road seem to have attracted greater scrutiny than those for TGT. However, the press release from Hounslow Council also referred to possible changes on Fishers Lane.
The northern end of Fishers Lane exits onto South Parade - very much in Southfield, and very much a local issue. This route, under the tube line, is by common agreement something of a nightmare and particularly dangerous for cyclists, who end up using the footpath, thus endangering pedestrians. We discussed the issue with transport officers from Ealing last year and pointed out that any changes would result in displaced traffic on to South Parade and subsequently Acton Lane.
Both Ealing and Hounslow have a duty to consult with each, and I believe have talked about changes to Fishers Lane previously. Ealing Council is keen to encourage cycling and has long had plans for a 'quiet route' connecting Acton to the River Thames, probably via St Albans Avenue, Fishers Lane and then onto Dukes Avenue. Again, we would support this. However, in the discussions to date the prospect of restricting traffic on TGT and Fishers Lane at the same time has never been an option.
The debate over these issues is somewhat superfluous as the Government has directed local authorities to produce plans to encourage cycling and walking. After successfully bidding for funds, any plans will be introduced on a temporary basis. Ealing have a list of 200 schemes, including changes to Fishers Lane. So, there was no consultation as such and no copies of any plans as yet! All will be revealed on implementation.
Liberal Democrats say that even if one supports the plans, it is impossible to defend the procedure.
Andrew Steed,

Liberal Democrat Southfield ward Councillor

June 26, 2020