Natalie's husband Howard pays tribute to 'His Flower of Scotland'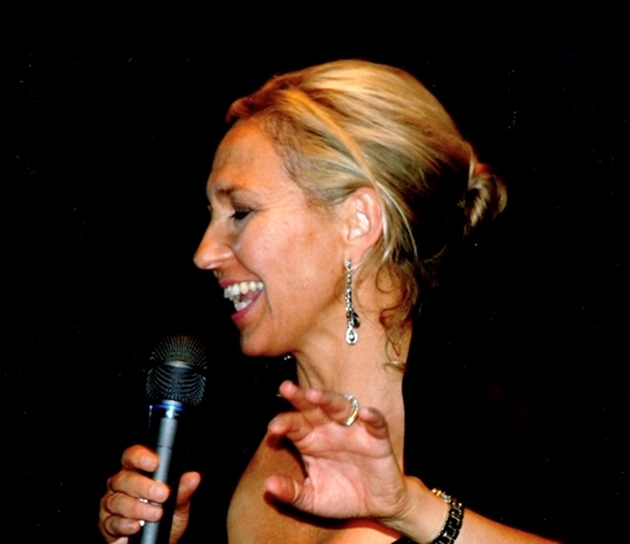 Natalie Frances Simons (Neé Benzie)
29th May 1962 – 12 September 2022
Natalie Frances Simons (neé Benzie) was born in Aberdeen, Scotland on 29th May 1962 and was educated in Aberdeen, She studied Music at Trinity College, Aberdeen and specialised in flute, even though she had a good soprano voice. I met Natalie on the 20th Feb 1986 at Brunswick Place, Aberdeen when she gate crashed the party at my flat. We were rarely apart in the next 36 years.

I was transferred back to London for work and she came with me to live in my new flat in Queensborough Terrace, Queensway. We were married on 1st September 1988 in London.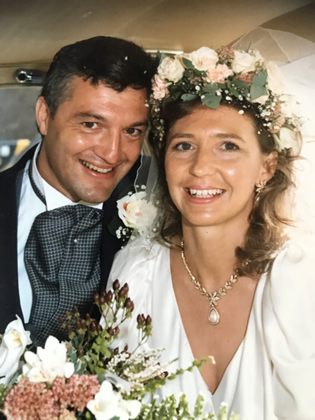 Natalie was teaching at Highbury Grove School and the local prep schools nearby. We lived in Queensway when Charli was born in 1990 at Queen Charlottes Hospital in Stamford Brook. We moved to The Avenue in Bedford Park in 1991 and Edward was born in 1992 and Fred in 1994.
Natalie ran Music-For-Fun for under 3's including our three children. There are many in Chiswick still today who went to these fun events. Natalie then started working at Chiswick and Bedford Park as a music teacher when Mrs Morrow was the headmistress. She worked there for 25 years and alll three of our children went there. Working at the school was a major pride for Natalie and she loved every moment there and put everything she could into helping the children. Mrs Morrow wrote this week "A truly beautiful person, brilliant teacher and always smiling. There are many young people to whom she started on the road to true enjoyment of music."
Natalie taught in the church hall at St Michaels for many years and we thank Father Kevin and the Church Team for their help then and now, so that we can celebrate her life in the very place she taught and arranged concerts three times a year.
There are many in Chiswick who will remember Natalie chasing our springer spaniel, Jasper, on Turnham Green. On many occasions she would have an hour's free time at school when she would return home to take the dog for a walk. Mrs Morrow and the rest of the staff were very patient when Natalie returned late, dishevelled and panting, to say that "Jasper wanted to play and would not come back!!!"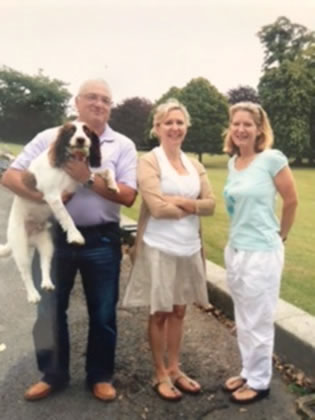 Natalie had a great singing voice and sang or played the flute on many occasions. The first was at Anne and Gregor's wedding, "Annie's Song". on honeymoon in Bantry Bay, "Summer Time", on many occasions "My Heart Will Go On" (Celine Dion) and "Someone like you"(Adele), and most recently at Ruth's wedding in Umbria where she sang "Make me feel my love" (Bob Dylan). I always felt that she sang these songs specially to me.
We had great family holiday skiing with friends and in France in the summer. Natalie and I hosted many evenings at The Avenue. Good food, good wine and good people are the ingredients for a great evening. Salt Beef parties were an after-Christmas bonus. Natalie loved these evenings and loved being with friends and family.
At the age of 40 Natalie went to Roehampton University and was awarded a first in Music and Education. I witnessed alone the finals piece which was Brahms concerto for Flute and Piano which could have brought a tear to a glass eye. It was breath-taking.
I think we all know she made and still makes the world a better place. Her love is everywhere and we both thank all for their support during the last four and a half years. The way Natalie dealt with her tumour was incredible: brave, courageous, self-effacing, strong-willed and strong-minded. Her feisty Scottish nature focused on seizing the day and making the best of a bad deal. She was really a credit to her name and she will live on in the hearts of many long afterwards. She made my job easy as her main carer. Natalie was a beautiful women, who even though short-sighted with a bad taste in men (the proof of which is that she loved and married me) just grew more beautiful over the years.
Our thanks go out to those who recently assisted in taking her for walks, chatted with her in the afternoon and provided food and cakes over the last few months. We thank all the team at Charring Cross , the Macmillan centre at Meadows House, the Navigators support team, the Optune team and Maggies.
We plan to gather to celebrate Natalie's life at Mortlake Crematorium, Kew Meadows Path, Townmead Rd, London TW9 4EN on Wednesday 21st September at 10.40am. If attending, we kindly ask that you arrive in plenty of time.
Afterwards, please join us for a short celebration and concert in honour of Natalie followed by a light buffet and drinks at St. Michaels and All Angels Church, Bath Road, Chiswick W4 1TT at 2pm.
There is parking available at the Crematorium but for the church it will be a case of finding suitable parking in and around the area.
Natalie was very keen that this celebration be joyful and we therefore ask you to wear colours, prints and clothes suitable for celebration of her life.
In lieu of flowers, we would politely request that people consider a donation to the BrainsTrust and Macmillan; two charities that gave Natalie great support throughout her illness. To this end, we have set up a just giving page and donations can be made via the following link NatalieSimons.
If you would like to attend the funeral and celebration, please could you RSVP to this email address (charlotte_and_will@outlook.com) to let us know as soon as possible, and ideally by Saturday 17th September, so that we can inform the caterers.
Natalie was a beautiful soul and we look forward to celebrating her life and sharing memories with you all.
Howard Simons
September 16, 2022