Shocking discovery shows his plan to make way for teenage mistress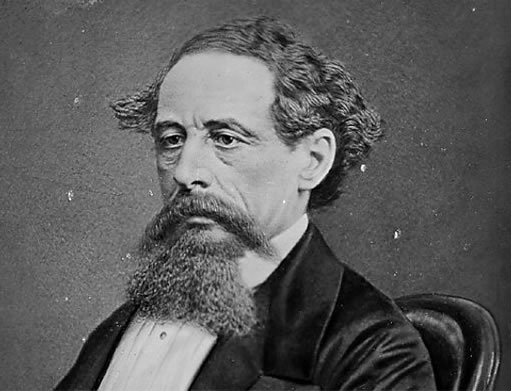 Charles Dickens. Picture: US National Archive
New research has revealed this week a darker side to much loved novelist Charles Dickens.
John Bowen, a Professor of Literature at York University has revealed his attempts to persuade the overseer of a mental asylum in Chiswick to have his wife and mother of his ten children committed.
Dickens was having an affair with Ellen Ternan, who was 18 at this time, and told a friend, who was the superintendent of the Manor House Asylum on Chiswick Lane, that his wife no longer cared for her children and was certifiably insane. Thomas Harrington Tuke and Dickens had been very close at one point and the author had attended the Christening of Tuke's son. However Tuke declined the request and their relationship later turned sour which Professor Bowen thinks may have been a result of the failure to go along with Dickens's plan.
The scheme was revealed in a cache of letters from a neighbour of Mrs Dickens which told the story from her perspective written in 1878, eight years after Dickens died. They were acquired by Havard University in 2014 but overlooked by scholars until now. Drama critic Edward Dutton Cook, along with his wife Linda, lived next door to Catherine Dickens in Camden. It was not until the final year of her life that she told her friends about her husband's unsuccessful attempt twenty years previously and Cook shared this information in a letter to another critic written in January 1879 telling how Catherine had outgrown Dickens's liking after losing her good looks.
Cook says, 'He even tried to shut her up in a lunatic asylum, poor thing! But bad as the law is in regard to proof of insanity he could not quite wrest it to his purpose.'
Professor Bowen says that it is 'a more damning account of Dickens's behaviour than any other.'
The letter is not the only evidence of the scheme. Dickens had claimed in a letter to a friend that his wife was mentally ill and, although the correspondence with Manor Farm House has since been destroyed, the Tuke family have confirmed its substance.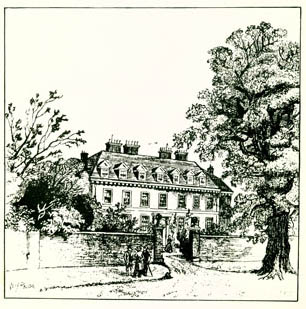 Manor Farm House. Picture: Brentford & Chiswick Local History Society
The Tukes were originally Quakers from Ireland who had a very progressive attitude to the treatment of mental health and maintained asylums in the Chiswick area for over 100 years. They eventually took over Chiswick House but at the time of Dickens's request and up until 1893 they were operating from Manor Farm House.
February 24, 2019