Expert Chiswick builder and decorator demonstrates how to get creative and complete jobs in the home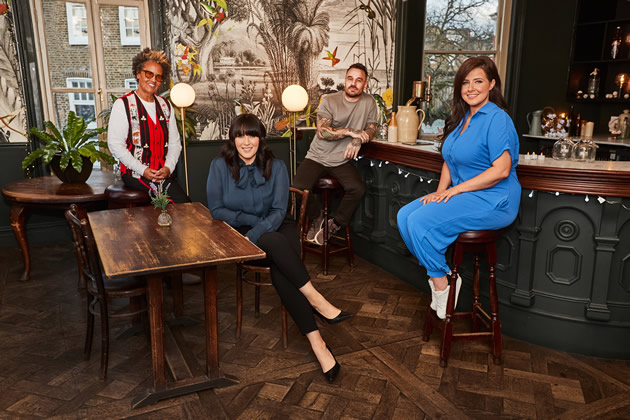 Local businesswoman Eve Humphreys has added a new string to her bow. Long recognised locally as an established Chiswick builder and decorator, Eve Humphreys wil soon be appearing in a Channel 4 consumer series with a celebrity team giving advice on how to help us save money in all aspects of our lives.
In the show How to Save a Grand in 24 Hours presenter and consumer journalist Anna Richardson will be joined by a crack team to show cash-strapped families how to reduce their outgoings, amidst one of the most unpredictable financial periods of our times. Episode 1 of this new series will be broadcast on Monday 26th April at 8pm on Channel 4.
In each episode , the audience is introduced to a different family in need of a 360-degree financial makeover. Anna and a trio of experts including Eve bring their arsenal of skills together to perform a money-saving pincer-movement on every area of the families' lives from DIY and home-improvement, to cookery, beauty and lifestyle. Genius financial tips will be combined with the practical skills needed to keep bills to a minimum.
Joining Anna Richardson helping the families cut costs will be chef Gary Usher to show families how to create affordable, tasty grub on a budget. Expert builder and decorator Eve Humphreys will demonstrate how to get creative and complete jobs such as revamping the kitchen without having to pay someone else to do it, while Instagram 'cleanfluencer' and professional organiser Peachy Clean will provide top tips on cost-efficient household chores and organising hacks to save both time and money.
As the team reveal how to reduce everyday spending and the savings mount up, the clock counts down as they show us how possible it is to save £1,000 in 24 hours.

This adventure into a new field is typical of Eve. She has tracked a path through life with curiosity and enthusiasm and her career began 40 years ago with her successful refurbishment and decorating company. Eve is also a keen cook, gardener, traveller and photographer always looking for new avenues for her creativity. She's lived in San Francisco, Paris and New York and in her free time travels around India taking photographs. Her genuine interest in and natural rapport with people shines through in these photographs.
For more information about Eve Humphries Ltd, please visit evehumphreys.com.
April 22, 2021